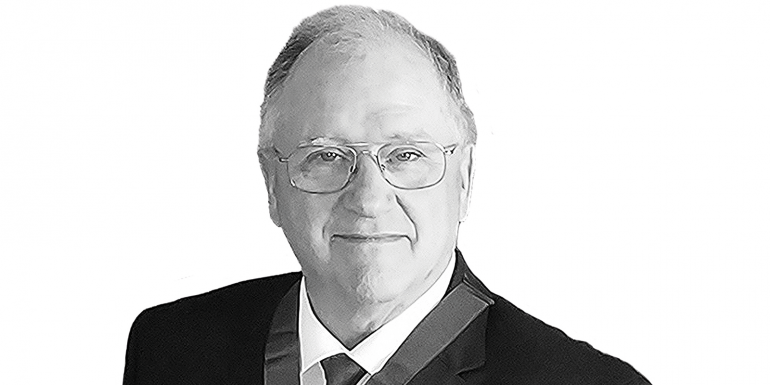 James P Waltz FCABE is Principal Engineer at Engineering Resource Associates, California.
A noted speaker and author, James P Waltz was named International Energy Engineer of the Year for 1993 by the Association of Energy Engineers, elected to AEE's Hall of Fame in 2005, and AEE's Scholarship Chair from 2001 to 2012. He has taught performance contracting and building simulation seminars for AEE, taught engineering courses at the University of California, Berkeley and San Francisco State University, serves on the editorial advisory board for HPAC Engineering magazine, and was a member of the DOE's 1997 International Performance Measurement & Verification Protocol (IPMVP) Technical Committee.
Q Have you always had an interest in construction?
Actually, I went to university to study engineering so I could design and build race cars.
Q What was your route into the profession? 
The shutdown of the Apollo programme and a war got in the way. To support my family I ended up in facilities engineering at a US Airforce base. I realised that while automobiles were (and are) my passion, my nature is to be a designer and a builder. High-performance facilities gave expression to my racing nature, and I chose energy engineering as a focus of my career. I guess I have done OK, as I have published two books on the subject and garnered many awards.
Q What role does CABE play in the US?
One of the issues facilities engineers face here is that we are often regarded by middle and upper management as janitors with screwdrivers. This image is one that myself and many of my associates are working hard to change. 
We must demonstrate our skills and hammer home the critical value of the infrastructure systems in the buildings we work on. This has resulted in my serious engagement in the healthcare field, as acute care hospitals must have infrastructure systems that provide safe and comfortable facilities that enhance the environment of care. As most healthcare projects in the US are architect-led, there is often inadequate attention given to this. I employ my forensic skills to investigate existing, non-performing buildings and infrastructure systems, and pilot the needed remediation work.
Q What are the current challenges of your role?
Finding ways to bypass the traditional, highly structured and siloed approach to facilities infrastructure design and construction. In my office we perform engineer-led, multi-disciplinary projects to correct non-performing buildings and their infrastructure.
Q What question do you get asked most often?
How come I am so fast on the racetrack. (I am a championship race kart driver, which is how I satisfy my passion for automobiles).
Q How is technology supporting your role?  
The digital world where mechanical and electrical equipment information is available on the internet instead of outdated hard copy catalogues.
Q What inspires you?
Embracing the concept of kaizen so as to make every project just a little bit better than the last. The state of the engineering art must advance.
Q What is the biggest challenge facing the profession?
Recognition of the value of our profession and our work as building engineers. The know-nothing Dilbert manager is all too prevalent today.
Q What advice would you give your 20-year-old self?
Get experience in design/build contracting sooner rather than later. Understanding the contracting process is critical to doing good design work. That and being able to appreciate multiple points of view can avoid needless contention, promote teamwork and rapid progress.