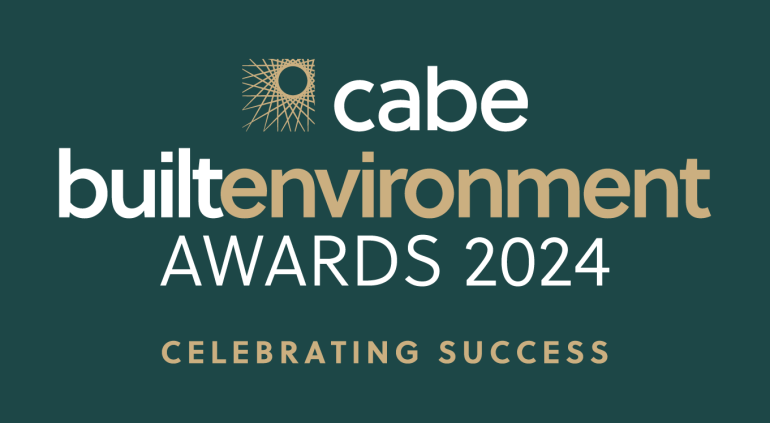 CABE is pleased to announce that entries into the CABE Built Environment Awards 2024 are now open.
With the introduction of new categories to highlight and reward the immense achievements that have taken place across the sector, the awards will feature as a standalone celebration for the first time in 2024.
By entering your submission into the Built Environment Awards, you can showcase your competence, innovation, skill and professionalism through the work of yourself and your teams. The awards are a marker of industry standards, and being awarded proves that you, your projects and your teams are the very best of professionals within the construction sector.
The recognition that the awards provide has been a staple in many building engineers' careers over the years. Entering them is your chance to shine a spotlight on your dedication to the industry and the level of excellence that you and your teams strive for.
With the inclusion of new categories, the Built Environment Awards no longer only recognise projects. New categories include Organisation of the Year; Equality, Diversity and Inclusivity; New Product or Technology; and the People Development Award. These allow individuals, teams and organisations to be awarded – not just for the work that they produce, but for the way they strengthen and invest in their teams, for their innovation and creative designs, and for the way they ensure every staff member has the bespoke support they need. The Built Environment Awards are no longer only about the buildings we build or the projects we're involved in – they're about the competent and professional individuals behind them.
The Built Environment Awards are open to everyone, meaning that everybody working across the life cycle of the sector can enter and win. Whether you're a small team, a group of researchers, a corporate organisation, a building engineer professional or a student, why not enter the Built Environment Awards today?
This new approach to the awards and the year ahead of us are full of opportunities. We strongly encourage everyone to get involved and submit their entries. In early February 2024 we will hold the official awards ceremony to come together and recognise the contributions that are made daily by building engineers throughout the industry. Tickets will go on sale later this year.  
Submit your entry at builtenvironmentseries.com/awards