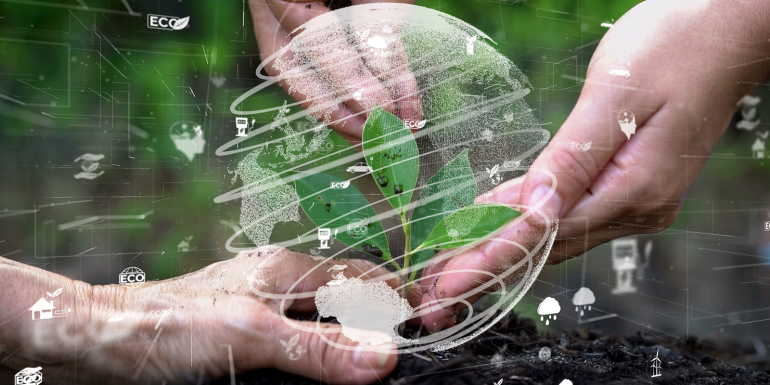 Society for the Environment (SocEnv) held its annual awards ceremony on 8 June to celebrate the achievements of the environmental professional community – including announcing the winners of the 2022 SocEnv Awards.
More than 7,500 environmental professionals meet the required standards to highlight their environmental and sustainability expertise as a Chartered Environmentalist (CEnv), Registered Environmental Practitioner (REnvP) or Registered Environmental Technician (REnvTech), but some warrant further recognition for going above and beyond and are commended via the SocEnv Awards. This year's winners are:
2022 Environmental Professional of the Year Winner
Becky Toal CEnv
Managing Director, Crowberry  Consulting Ltd
2022 Registrant Newcomer of the Year Winner
Paul Field CEnv
Environmental & Compliance (ESG) Manager, Janus International Europe Ltd
The event also saw the awarding of Honorary Fellow of the Society for the Environment (HonFSE), recognised for their services to the environment to Dale Vince OBE HonFSE, Founder, Ecotricity.
Professor Ian Barker HonFSE CEnv spoke of the vital role environmental professionals play in protecting our planet, and delegates heard from a number of leading Chartered Environmentalists on what this year's World Environment Day theme – Only One Earth – means to them.
You can find out more about Becky, Paul and Dale and their inspirational work at bit.ly/SocEnvAwards
CABE is licensed by the Society for the Environment to award the professional registrations REnvTech, REnvP and CEnv to members.
Image credit | Shutterstock