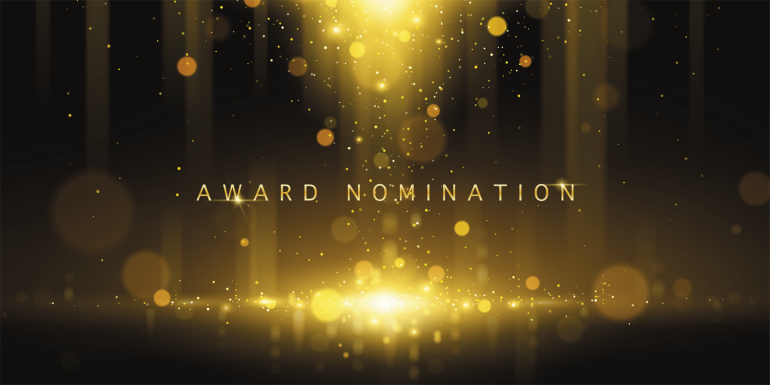 Could you or a colleague be recognised for your outstanding environmental work? Nominations for the 2022 #SocEnvAwards are now open.
Each year, CABE's Society for the Environment (SocEnv) Awards showcase the outstanding work of registered environmental professionals. There are two prestigious awards up for grabs: Environmental Professional of the Year and Registrant Newcomer of the Year.
Dan Reading CEnv, Head of Sustainability at Right Formula, won the Environmental Professional of the Year Award in 2021. Reflecting on this achievement a year on, Dan said: "I've always viewed the Environmental Professional of the Year Award as the highest accolade for an individual in our profession, so it was a huge honour to win it in 2021. In terms of career benefits, you certainly gain additional profile, but I find its greatest value is that it provides additional credibility when operating with clients and industries where assurance is paramount."
The 2021 Registrant Newcomer of the Year, Lara Young CEnv, Group Climate Change Director at Costain, said: "I would encourage all those who have gained their Chartered Environmentalist (CEnv), Registered Environmental Practitioner (REnvP) or Registered Environmental Technician (REnvTech) registration in the past year to enter the 2022 Registrant Newcomer of the Year award. It's a great way of showcasing your work as well as providing inspiration to others in our collective efforts to tackle the climate and environmental emergency."
If you are a CEnv, REnvP or REnvTech you are eligible to enter either award. You can also nominate a well-deserving colleague.
Visit socenv.org.uk/socenvawards22 to complete the nomination form before 4pm on 22 April 2022
To discover more, or to apply for registration, visit cbuilde.com/socenv
CABE is licensed by the Society for the Environment to award the professional registrations REnvTech, REnvP and CEnv to members.
Image credit | Shutterstock