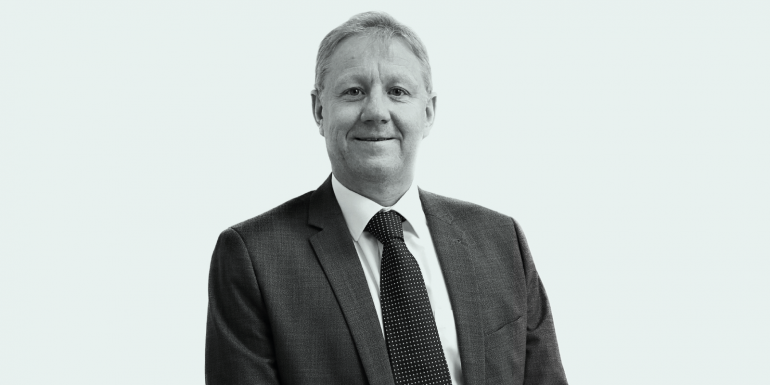 Richard Smith, FCABE, CABE Vice-President and Head of Standards, Innovation & Research at NHBC
Q Have you always had an interest in construction or engineering?
Yes – I was always fascinated by buildings and would watch builders near to my home building new houses. I also loved carpentry and I had my first carpentry tool kit when I was four years old. When I left school, I became a trainee carpenter and joiner for a small local family company making bespoke joinery products.
Q What was your route into the profession? 
In reality, I enjoyed carpentry as a hobby. Two months' employment in this sector involved too much sanding, wood shavings and dust! My mum saw an advert in the local newspaper for the position of a YTS trainee (building control) and requested the application forms. Neither one of us knew what building control was. I went for an interview at North Warwickshire Borough Council and started my role at 16. I was really lucky – I worked in a small team who all gave me a lot of time and support. After eight years I moved from one of the smallest building control teams to the largest, at Birmingham City Council.
Q Did you change direction at any point, and if so, why?
I left Birmingham City Council to become self-employed and built two houses, but somehow ended up back in building control in 2003. My main change in direction was when I joined Elmhurst Energy in 2007. I remember feeling quite nervous about leaving building control, and although I understood energy performance from a compliance perspective, working with a small team just before the introduction of Energy Performance Certificates was a huge challenge, for a number of reasons. Elmhurst were at the forefront of this sector as an accreditation body and the transformation of Elmhurst during my first two years was incredible as the company pretty much tripled in size. That time in my career was special for me. After this, I consider my positions at MDIS and the National House Building Council as an evolution and I would suggest that is the value of being a building engineer.
Q What are the current challenges of your role?
Resourcing. There is more to be done as a wider industry to encourage the development of trainees and apprentices. As an industry, we are perhaps paying the price for the lack of investment back in the 1990s and early 2000s. I am encouraged that a number of organisations are putting initiatives in place to promote graduate schemes and apprenticeship schemes. CABE also has a role here and the work completed by the Learning, Education and Academic Team has been significant.
Q What do you believe is the biggest challenge facing the profession?
Without question, the changes that will be made as part of Building a Safer Future – this will have a huge impact on everyone within our industry. I believe that the change in how competency is measured will be a significant step-change. The second-biggest challenge is climate change – how we adapt to be more resilient and putting measures in place to reduce global warming, will always be on the agenda. I am pleased that CABE has been proactive in both of these challenges.
Q What advice would you give your 20-year-old self?
Think long term not short term, which is really difficult when you are 20 and have no money. Remember that this is a career and not a job, and although there are those that will support you in your career, it is down to you to take those opportunities. Setbacks are opportunities to learn and improve.