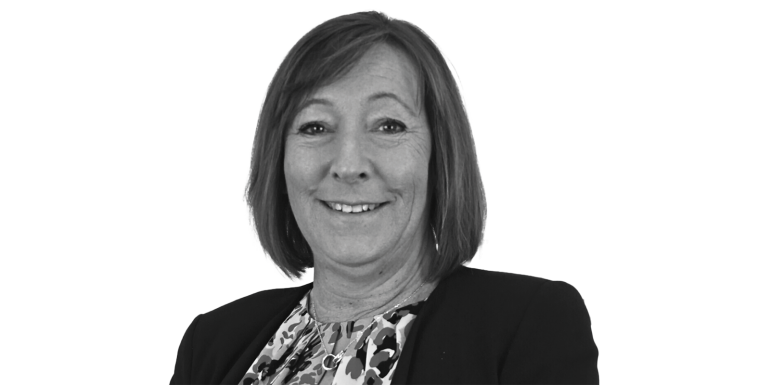 Alison Duckles, CABE's new Professional Development Director, received the CBE in the New Year honours list
Q What drew you to this career?
From a learning and development perspective, it's the opportunity to see people grow. It's a privilege to be able to support that. From a construction perspective, it's the chance to improve competence, standards, skills and professionalism.
Q What was your route into the profession? 
After my A levels, I worked in a family-owned business that dealt with supplying the licensed trade. I set up a procurement system because there was no price negotiation going on. I moved to Eastern Electricity just before its privatisation and was involved in business process re-engineering. That entailed facilitating the redesign of business processes that would be fit for the future. During my time with Eastern Electricity, I worked in training and marketing and then in the business improvement team. I became Training Manager at the Institute for Waste Management before moving to Laing O'Rourke, first as Business Improvement Head and then various roles in learning and development before becoming Head of Learning and Development. I think it shows that transferable skills and the right mindset are welcome in any industry.
Q Did you face any challenges because of your gender?
Yes, but not hugely. There were odd throwaway comments from colleagues that sought to undermine my skills and dedication simply because I had childcare responsibilities.
Q How important are apprenticeships and vocational training? Do you think the routes in are clear and appealing enough?
With apprenticeships, there was a mismatch between what was needed and what was available. Over the past ten years, I've been heavily involved in developing apprenticeships for the sector to meet the skills demands and to deliver different qualifications fit for the industry now and in the future. Apprenticeships are a great opportunity to reach a more diverse proportion of the population, and that's certainly what the industry needs. Further Education colleges have done lots of good work over the years in vocational education; the challenge is converting those people on full- and part-time vocational qualifications to working in the sector. The construction sector has always had challenges in attracting diverse talent, and with the skills shortages we are facing this is going to be a priority for us all. 
Q What do you hope to achieve in your role at CABE?
There's a perception that the industry isn't doing enough to improve standards, competence and confidence; this has been exacerbated by the events of the past few years. I see my role as enabling CABE members to have more ability to demonstrate competence in their roles and the environments they want to work in – and to be able to demonstrate it to their stakeholders. I want CABE to be viewed as a leader in high standards of professional competence.
Q What question do you get asked most often?
Where do I go next? Or, how do I move my career forward? The advice I always give is to first understand your own aspirations, skills and values because construction is so broad and there are so many opportunities that sometimes you can't see the wood for the trees.
Q What inspires you?
Being able to make a difference. Supporting and watching individual growth – it's a privilege.
Q What advice would you give your 20-year-old self?
Believe in yourself. Challenge yourself. Don't compromise what you believe in.