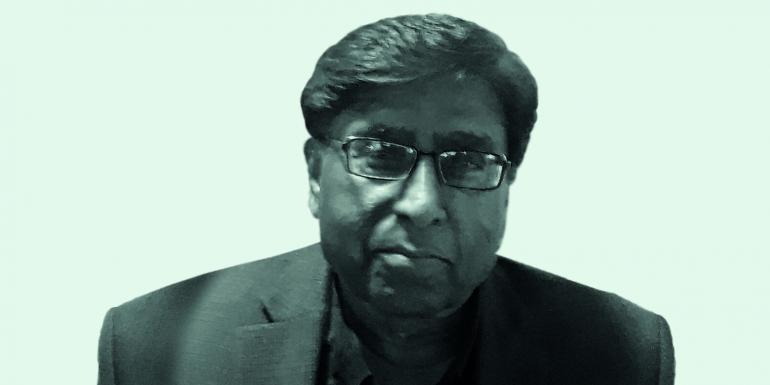 Ben Venktash, C.Build E FCABE, is a consultant Building Services Engineer and a member of CABE's US chapter.
Have you always had an interest in the construction and engineering industry?
Yes, and I was lucky that a friend of my father was a New Zealand qualified Building Services Engineer. I consequently ended up focusing on building services engineering.
Why did you choose your specialism?
I had several discussions with my maternal uncle, a respected Radiologist and Medical Superintendent at a government hospital. He instilled in me to focus on one area and become a specialist rather than becoming a general practitioner. I decided to focus on building environmental systems because a few years after completing the engineering training I learned that my father died of lead poisoning from his employment in an auto body rebuilding shop. My uncle also suggested I move to the USA to learn more about hazardous issues in the workplace, specifically hospitals and industrial facilities. Ventilation infection control is my area of interest.
Did you face any challenges joining the industry?
The first two years, the challenges were more in the area of safety compliances on construction sites. But the tasks were a tremendous learning experience.
What are the current challenges of your role?
As a consultant, I have recommended that clients focus on appropriately qualified healthcare facility engineers for the benefit of the operations team. Having real experience in the field will help in effective decision-making and safe outcomes.
What inspires you in your work?
When I witness the collaboration of the multi-disciplinary engineering team come together on a project. That's truly inspirational.
What advice would you give your 20-year-old self?
Do the right thing, be a good listener and follow the rules.
What challenges do you see for the industry in the US?
In the case of healthcare, the lack of training is a major challenge. I would like to see three-year, full-time training focused solely on healthcare facilities engineering. It's a specific discipline that requires the extra education.
How do you think these will be overcome?
By making it possible to educate and produce technically competent healthcare facility engineers.