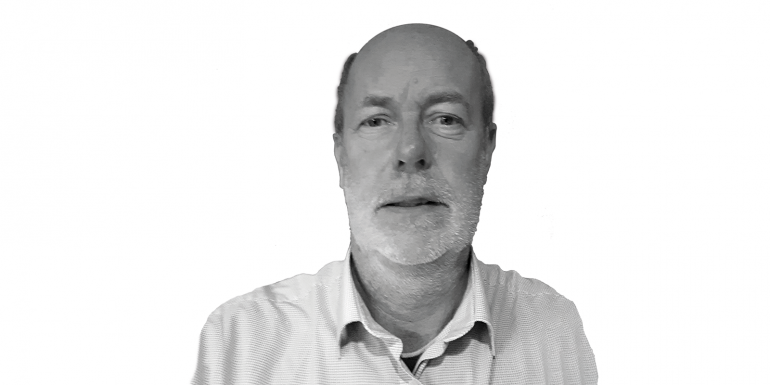 Gilbert Valentine MCABE, Senior Project Manager at University of Stirling Estates and Campus Services
Q Have you always had an interest in construction and engineering?
Yes, from an early age living on a farm I was building dens, carties, tree swings and other outdoor play kit and learning how levers, pulleys and materials fitted together, as many children did in that era. Lego and Meccano were an influential part of my childhood toy box.
Q What was your route into the profession?
I started at further education college studying building with a placement working in a joinery business, and progressed after a few more years of study into research at university in building science, on an energy in buildings project to use thermography for non-destructive testing of buildings.
Q Did you change direction at any point and, if so, why?
I have had a few deviations within the built environment field across different sectors. I worked for civil engineering contractors on oil pipeline installations across the UK. The energy resources problem was an enduring topic as North Sea oil longevity was always a source of considerable debate and the emergence of renewables was eagerly awaited.
For many years I worked on heating, ventilation and insulation projects to upgrade the social sector low-rise housing stock in Dundee and Glasgow using external wall insulation systems. I also did an MSc study report on the durability of uPVC windows, which was topical 30 years ago when local authorities were addressing their extensive window re-painterwork planned maintenance programmes.
Moving into the university estate management sector, I wanted to get experience of combined heat and power systems and district heating systems and gained experience of energy management, maintenance and capital works newbuild. Refurbishment of existing building stock was always a more challenging problem than newbuild capital works to be resolved, and this occupied me for the past decade or more. A life-cycle approach to asset management was always a feature of my building work.
Q What are the current challenges of your role?
In my role I am a conduit to bring together the various stakeholders that provide construction projects for my employer. This involves clients with variable construction experience, students, consultants, contractors, subcontractors, maintenance staff, other professionals and built environment parties essential to the building construction process.
Q What question do you get asked most often?
I have had a good idea! Can we…?
Q What inspires you?
Children. I coach primary school children in sport and their capacity to meet new challenges in a multitude of different ways from a position of minimal prior experience is impressive. Children see beyond the emperor's new clothes and have genuine dialogue.
Q What is the biggest challenge facing the profession, in your opinion?
Sustainability is the biggest challenge for society and that includes the built environment professions within it, too. Energy resources, rare metals resources, single-use plastics and pollution are all interfaced with a growing global population and increasing global and domestic inequality, which will require huge systemic changes. The built environment needs to play its part in the early transition to net zero carbon and in energy and resource-use reduction. The existing building stock is a larger problem to address than new buildings.
Q What advice would you give to your 20-year-old self?
Try on lots of hats. Recount the story of the elephant and the six blind men. See lots of different views. Remember to smile, laugh or cry – all healthy emotions.