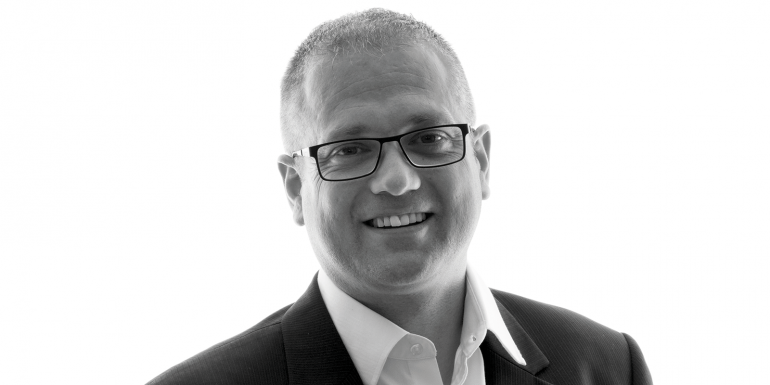 Jamie Davis MCABE C.Build E is a Fire Engineer and Managing Director at Nottingham-based Part B Consulting
Have you always had an interest in construction?
I have always had an interest in all things engineering. My early years were spent in the farming world and I was always interested in how the equipment worked. I completed an engineering apprenticeship after I left school then became interested in building engineering in my early 20s when I joined the fire service, where part of the fundamental training touches on building construction. After some time in operations I was able to transfer into technical fire safety to learn more about fire protection in buildings. I loved it. In those days it was rare for a young firefighter to want to work in fire safety so early in their career, but I relished the continued technical reading and learning.
What influenced your choices?
I worked in various fire safety roles, as an inspector and as an engineer, around the county. I was very lucky to be provided with some amazing opportunities in the fire service, although I considered the obvious thing for me to do was to study for a Batchelor's degree in fire engineering to further my career. Then I was offered a step into the private sector by Colin Todd, working with him for a couple of years. My last role within the fire service had required working very closely with the fire service's legal counsel, and I became very interested in legal matters and construction law (especially fire safety) in general. Colin kindly introduced me to the world of expert witness work, and I progressed this while I was Director at BB7, being instructed on a number of disputes and as a shadow expert for a commercial party during phase one of the Grenfell inquiry. Being able to combine my two interests of building engineering and law seemed too good to be true.
What are the current challenges of your role?
Keeping up with demand! We have a team of highly qualified and exceptionally experienced individuals, and all of our work comes from word-of-mouth referrals. Having the best team is both a blessing and a curse as we are wanted everywhere. Being able to balance the work can be tricky as we would never want to let a client down. Equally, I would never compromise on quality just to win a contract.
What question are you asked most often about your work?
What is it you actually do? My own mother doesn't really understand it, and to be fair I do think that fire engineers have never really had the limelight in building engineering (rightly or wrongly). However, that has changed since Grenfell. I am probably asked more questions about Grenfell; as soon as people know you are a fire engineer they want to understand the technicalities of the incident.
What inspires your work?
It really is making a difference. That started from my fire service days, although assisting proper justice also makes a big difference in my books. I became passionate about this working as an enforcer, particularly where I had seen injuries and fatalities due to fire safety not being taken seriously. Working in litigation has certainly opened my eyes to the justice in the civil world, too.
What is the biggest challenge facing the industry?
The skills gap. In the fire sector there is a severe shortage of engineers.
How do you think it will be overcome?
I find it confusing that we have a depleting resource of skills, yet universities are closing fire engineering courses. Awareness and encouragement of the younger generations is the only way it can be overcome if we intend to provide resilience and succession.
What advice would you give your 20-year-old self?
Study harder. Having an in-depth and experienced head is crucial to success in this industry.