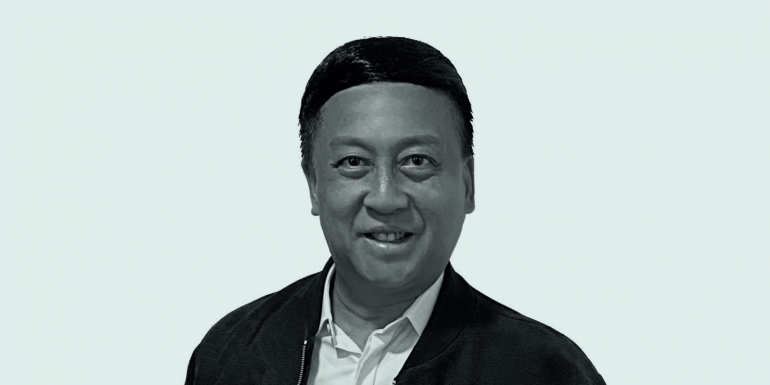 Kyran Sze, FCABE, Chair of Kyss Properties, is the Hong Kong Chair for the newly opened Hong Kong office
Have you always been interested in the construction/building engineering industry?
While other kids were probably playing with soft toys and dolls, I was busy in finding whatever objects I could to build with. I managed to turn different corners of my parents' house into mini buildings, say underneath a chair, between sofa arms, hanging on a lamp stand etc. I guess my interest in making things, particularly making and shaping 3D space, must have nourished my career choice. 
What about it particularly attracted you?
As an architect by profession, what attracts and fascinates me is the process of turning my own architectural design ideas into reality, and watching how the plans, elevations, sections and details drawn by hand on paper, or on the 2D-computer screen or even on 7D-BIM, are generated into real live space for the purpose of serving different functions, programs and life activities. I feel satisfied when the buildings I designed and created are well used.
Did you face any challenges in studying or joining the industry?
After two terms at the Architectural Association School of Architecture in London, I was "kicked out" of England by the Australian Immigration Department because my family was migrating to Australia. Under a Landing Policy at that time, all applicants must be physically present in Australia. I was then left with nowhere to study architecture because of the different academic year commencement date for universities in the Southern hemisphere. Luckily, the Head of School at the University of New South Wales' School of Built Environment was brave enough to admit me to catch up with the already commenced first year of their architecture course.  I am eternally grateful to the Head of School Professor. The only other challenges for me were learning the local codes, regulations and practices in Hong Kong after working in Australia for a few years and dealing with people of different cultures and diverse backgrounds.
What are the current challenges of your role?
As Chair of my own property development company I have to make the right decisions at the right time in the acquisition of land or property so that when built from scratch or redeveloped or renovated, they will bring a good return. This is easier said than done, especially when all the money for acquisitions or investments, for profit or loss, are to be borne wholly by myself. I have to be cautious as there is simply no margin for error. 
What advice would you give your 20-year-old self?
At 20, I would have just graduated with the Bachelor of Science (Design Studies) degree. I would tell myself that buildings should not only be designed, they are meant to be built. I would say to do a year-out program in an architectural firm, so that I could gain some hands-on work experience in an office environment and on building sites to learn how buildings are put together, and then continue to the Bachelor of Architecture degree. 
What issues do you see the industry facing?
The focus on building faster but safer, more sustainable and of better quality brings its own set of challenges. There is also the ongoing problem of getting the labour balance right – having enough building engineer professionals during times of prosperity, but too many unemployed during economic downturn.