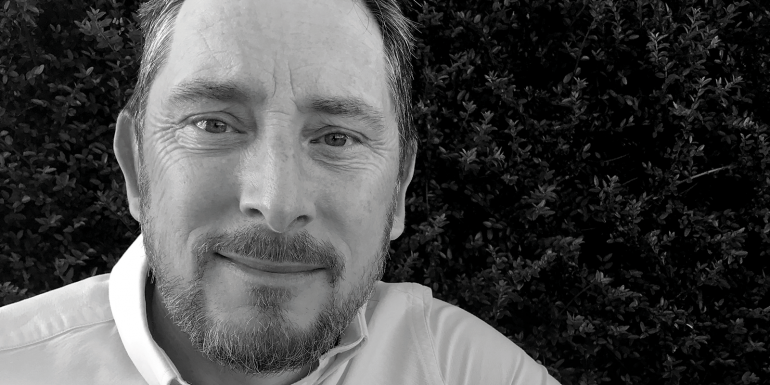 Robert Gary FCABE, Senior Building Control Surveyor at East Devon District Council and CABE South West Regional Chair
Have you always had an interest in the construction industry?
From age 14, I wanted to be a bricklayer. The idea that you arrive on an empty site and when you are finished there are tangible structures was really appealing. I left school and joined a local builder working through the YTS scheme. It involved working 50 hours a week for £29.50 (!), but also attending technical college to gain my City & Guilds and advanced craft in brickwork and masonry. After I achieved my HND I decided I wanted to work in building control, so did a Building Surveying degree while working at Torbay Council. 
What are the current challenges of your role?
The most immediate challenge is Covid-19. I can operate from home, but there are plenty of small- and medium-sized building sites still running, so I'm only attending where inspections are necessary and social distancing can be achieved. Long-term, the tragic events of Grenfell will bring legal, regulatory and framework changes to building control. We will be required to demonstrate our competency on an ongoing basis, but this isn't new. Targeted development plans and CPD has been a requirement of CABE membership for a long time, albeit the code of conduct is now more focused around competency than previously.  For me it has always been about being able to justify your decisions against peer-reviewed and tested information, and understanding the consequences of poor decision making.
 Why is it important to be part of a professional network?
Networking stops us working in silos. It gives access to extended knowledge base and get different perspectives on a wide range of topics. I have made some lifelong friends from joining CABE.  
What advice would you give your 20-year-old self?
To be more self-confident, set aims and objectives that break down tasks into manageable pieces. I would also tell myself not to write off my 1973 Mini driving to the chip shop, and share the winning lottery numbers for that year!  
What challenges do you think lie ahead for the industry?
Market forces and legislation have allowed a race to the bottom. Deregulation, the ongoing competency of those working and the way contractually projects are administered are all factors. Moreover, the speed at which the industry works leaves little time for it to monitor itself, and large parts of the industry are served by sub-contractors with speed and cost being the largest drivers. The way we build has changed rapidly over the past three decades, and keeping abreast of building systems and their entwined relationship with other elements of a project is a challenge. It is also difficult to unpick responsibilities and identify who oversees that all the parts of the metaphorical jigsaw puzzle fit together. The construction sector will need to come to terms with a more robust set of Building Regulations. It is likely that this will be an ongoing process with the spotlight on building quality throughout all construction.
How do you think the industry will adapt to meet them?
Passing a test does not make you an expert or necessarily competent. We have to accept that the minimum standards are just that. The industry as a whole should not be looking for ways to cut corners. This applies to training, health and safety, design and specification, off-site production and the act of physically building. Adapting starts with ethics and society; people caring for each other. We are only just learning about our impact on the environment. It is encouraging to see the drop in some levels of pollution while we have been in lockdown. Maybe by the end of my career I will be able to write about some positive outcomes from Covid-19.