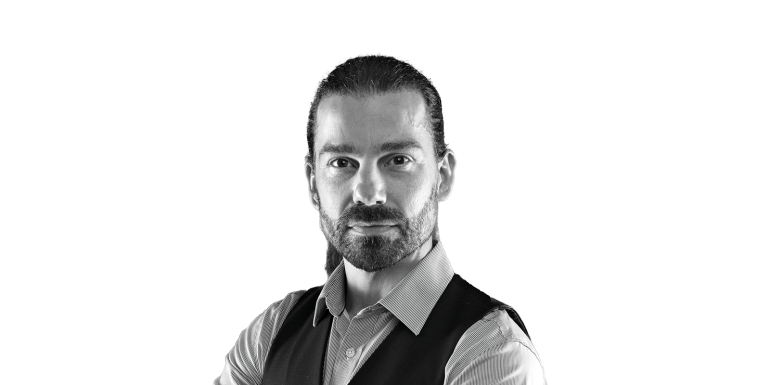 Carlos Melgar, CABE's new Professional Development Director, talks his career so far and plans for the future
Q Have you always had an interest in construction/engineering?
I started out selling double glazing back in the days when it was known as 'white gold'. My career took a shift from sales to technical when I began learning the geometry of complex orangeries and carrying out surveys. My interest increased when Part L first appeared in April 2002, as it aligned with ambitions I've always had to help reduce the impact of climate change.
Q What was your route into the profession? 
Through the home improvements industry, from an early age I was designing extensions and getting involved with basic footings and soakaways, as well as complex roofing structures.
Q Did you change direction at any point and, if so, why?
I was fortunate enough to be trained as a commercial energy assessor in the early days of Energy Performance Certificates (EPC). By taking a temporary admin job I got my foot in the door with a large consultancy and have been focusing on energy efficiency and sustainability ever since.
I worked hard to gain as many professional accreditations as possible in an industry that was shrugged off by many as an inconvenience or tick-box exercise. It's only really in the last few years that people are beginning to take notice of how important sustainability is in construction. With energy prices putting more households into fuel poverty and net-zero emissions pushing everyone to do more, we are finally all pulling in the right direction. Joining the energy and sustainability within the built environment industry 15 years ago has put me in a great place at the best time in my career.
Q What are the current challenges of your role?
Consulting on major and large-scale developments towards a zero-carbon goal can be a challenge. I've had to undergo plenty of objection handling at early design team meetings. Teaching innovative approaches and behavioural changes to professionals can be very rewarding. I have to ask architects, structural engineers and M&E designers to rethink their designs: change the heights of the buildings to incorporate MVHR; adjust window sizes and orientations to optimise the passive design; incorporate balconies and overhangs to reduce summer overheating; consider plantrooms and renewable energy solutions; and include service risers to allow for wastewater heat recovery.
When they agree, I find myself being invited to join their next projects at an earlier stage. Quantity surveyors often lead design team meetings, with energy and sustainability now overarching the design process. Perhaps there's a more efficient process we should be adopting.
Q What question do you get asked most often?
Questions are normally based on value engineering. We have our set design – to meet carbon emissions targets by a set improvement over building regulations – which often takes a lot of work from my side to get the fabric first approach agreed, followed by energy-efficient systems.
With the design agreed upon, the barrage of questions during the build phase begins: can we change the insulation? What if we can't get hold of windows with the low U-values specified? What happens if we specify gas boilers instead of ASHP? Will a few solar panels be a sufficient trade-off? The additional iterations for cost-saving can often seem endless.
Q What do you hope to achieve in your new role as Professional Development Director?
My ambition is to improve traction towards building a greener future. By considering energy efficiency and sustainability within every aspect of professional development, I will have the opportunity to influence change.
Part of my role will be to help introduce the next generation of building engineers onto their CABE journey, helping them prove their professional competencies and assisting with training in required areas. I hope to establish more training courses and CPDs, increase member engagement and later this year create a technical section focusing on sustainability.
Thankfully the entire construction industry is pulling towards zero carbon, making it easier for me to encourage our members and academic and company partners towards sustainability. I recently visited a Chinese development of almost a quarter of a million new dwellings in Asia Pacific – very little thought had been made towards reducing embodied carbon, energy-efficient design or renewable energy solutions. Proving that there are huge opportunities across the globe to steer developers into a greener future, I'd like to be part of this solution.
Q What inspires you?
I'm in this for the cause – reducing climate change is my passion. Working for Energy Consultancies and Building Control only allowed me to have a limited impact towards a more sustainable and energy-efficient future. Working for CABE gives me a much wider reach and the opportunity to instigate more change through influencing others and, with any luck, helping to shape the construction industry. To be able to inspire future generations of building engineers is a massive win for me.
Q What is the biggest challenge facing the profession, in your opinion?
Joined-up thinking and connecting the workflow to make the entire process more sustainable. As it stands, we are replicating work at most stages. If we could standardise practices and methodologies and reduce workload via repetition, the cost will be less, as well as the resources required for each project. There is a massive skills shortage in the construction industry, and with fewer resources available we really need to be looking at improving efficiencies and avoiding duplication of work.
Q What advice would you give your 20-year-old self?
The obvious – 'study harder and work harder' – never really resonates with 20-year-olds. It's easy for us to tell them how working harder now will pay dividends in the future.
Therefore, my advice would be to find the discipline that you're most passionate about, stick with it and become the best you can be. If you enjoy what you do, it often feels less like work, and so you'll put more into it.