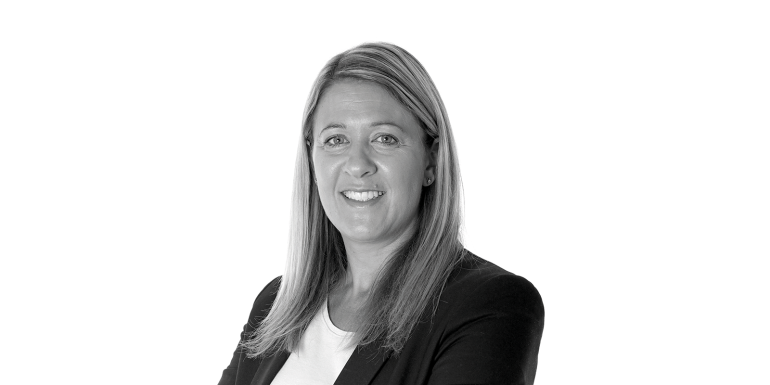 Zoe Cox, FCABE FHEA Grad IOSH MSc PGCE BSc BA, Head of Training and Development Quadrant Building Control and newly-elected CABE Vice President
Q Have you always had an interest in construction and engineering?
Yes, even as a child I loved nothing more than building dens, treehouses, Lego models and Meccano. I used to try different ways of constructing them until I found a way that made them stable and strong. To this day, I still find that in construction no day or project is ever the same.
Q What was your route into the profession?
After A levels I had no idea what I really wanted to do, and so I began a BA in Criminology and Social Policy at the University of Hull. I spoke to someone undertaking the NEBOSH Diploma in Health and Safety, which sounded intriguing, so I pursued this while completing my degree. After I had completed both my BA and my diploma I saw a job advertised for a Trainee Building Control Surveyor. When I dug deeper I discovered this was about construction and the health and safety of people in and around buildings… jackpot!
In 2009 I was given the opportunity to lecture at Sheffield Hallam University on Construction and Health and Safety. I took a full-time role where I led the BSc Building Engineering degree and BSc Construction Project Management course, and developed and wrote the BSc Construction Site Management Degree Apprenticeship. In 2022, I became Head of Training and Development with Quadrant Approved Inspectors/Socotec.
Q Did you change direction at any point and, if so, why?
I moved from building control into academia as I saw this as an opportunity to broaden my scope of the industry. Academia helped me to gain an even better understanding of construction – knowing it and teaching it are two very different things.
Q What are the current challenges of your role?
They currently relate to the changing legislative requirements of the industry. The introduction of the Building Safety Regulator and the changes associated will definitely be a challenge.
Q What is the biggest challenge facing the profession, in your opinion?
The biggest challenge is the lack of qualified Building Control Project Managers.
Q What question are you asked most often?
As a woman, how do I find working in the construction industry? 
Q In that case, as a woman, how do you find working in the construction industry?
I started my career 20 years ago when women had to fight to be respected. I find the industry far more accepting of women now, but I'm not sure if that's a fair comparison or whether I've just become used to it.
I speak my mind and won't be intimidated, but I'm not every woman and others may not feel the same way. It's fair to say that the experiences of women in what is still a male-dominated industry vary, and just because I've been fine doesn't mean others have been. I think that's important to acknowledge.
Q What advice would you give your 20-year-old self?
Don't be disheartened if you don't know what you want to do after school or university. Keep working and eventually your desired career will find you.