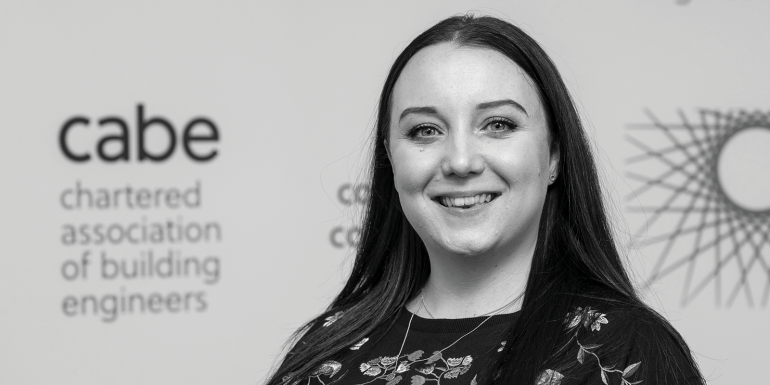 Even during Covid-19, CABE is finding innovative ways to bring members value, says Kirri Porter-White, Training & Learning Development Manager
In these strange times, it must not be forgotten that a well-trained, competent workforce is essential to the safety and the development of the construction industry. Without knowledgeable professionals, building safety and performance will be compromised – affecting users and the environment for years to come.
It has been well documented that the construction industry is suffering from problems with recruiting talent, along with the associated issues related to an ageing demographic. The effects of Covid-19 are unlikely to help this situation. Therefore, it is imperative that we all continue to invest in education and provide learning opportunities for new entrants and existing professionals.
CABE has been proud to offer training and has provided many different opportunities over the years, including free events and training seminars. In a post-Covid-19 world we will need to adapt to new ways of presenting training and learning opportunities, with more webinars and the development of additional e-learning courses among other ideas.
We will be embracing these opportunities as we move into a more digital, social-distanced world, but we still believe that there is a place for classroom-based learning. The benefits of face-to-face teaching, being able to ask questions directly to the lecturer and interaction with peers is hard to replicate online.
With this in mind, we have been working on the development of new certificate courses including a newly revised Certificate in Building Control and a Fire Practitioners Certificate. The classrooms will, of course, be smaller; but this will allow more time for interaction during questions and discussions. 
Certificate in Building Control
Reformatted for 2020, Certificate in Building Control is one of CABE's most popular courses. This newly refreshed course is essential for those working in building control and those designing to meet the Building Regulations. The course includes real-life examples and considerations for design and plan assessment and to provide up-to-date knowledge of all the latest legislation.
Fire Practitioners Certificate
The new Fire Practitioners Certificate introduces the learner to Approved Document B (volumes 1 and 2) while providing an understanding of how to apply the recommendations accurately and appropriately. This course aims to break down the complexities of fire safety guidance by providing learning in bite-sized chunks and practical sessions.
Assessment
Both courses place a greater emphasis on assessment, with only the learners who pass the final assessment being awarded the certificate to prove that they have gained a thorough understanding of the subject.  
It is planned that these training courses will start to run from autumn 2020, so please register your interest at [email protected]
More information on these and all of our training and learning opportunities can be found at cbuilde.com