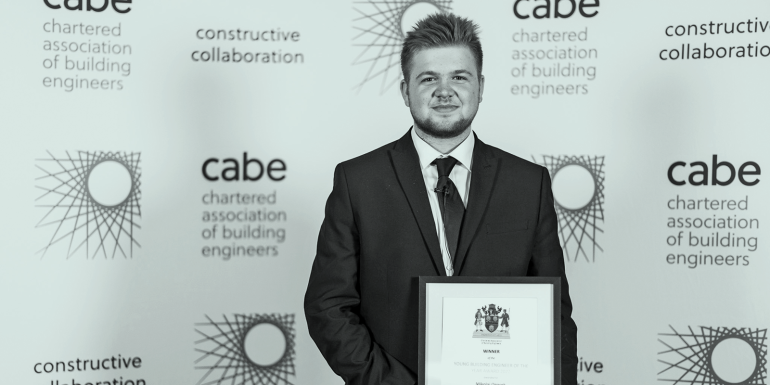 Nominated by Whitecode Consulting in recognition of his outstanding performance in the past 12 months, this apprentice has stood out as "a superstar" for his work co-ordinating the building services across four sites as part of the London Borough of Houslow infill sites programme.
He produced "near faultless" mechanical designs, and sourced air source heat pump
solutions and water heat recovery systems across the four sites. Whitecode has been retained as the design guardian by the client and, as part of Miko's role, he is peer reviewing mechanical designs and picking up on any mistakes made by senior engineers from other companies. He is also "holding his own in co-ordination meetings between the contractor and client, which at the age of 19 is just astonishing". His supervisors describe him as diligent and inquisitive, and say he asks pertinent questions.
He was one of four apprentices Whitecode Consulting took on from Wilmington Grammar School in 2021. As part of the apprenticeship scheme, he is studying for his degree in BEng Building Services Engineering, splitting his time between working at Whitecode for four days and at South Bank University for one day. Alex Hill, Managing Director at Whitecode, notes that his ability to work unmanaged is incredible for his age: "He is easily two years ahead of where we expect an apprentice to
be at this stage." Indeed, within six months of starting, Miko was running the LBH project.