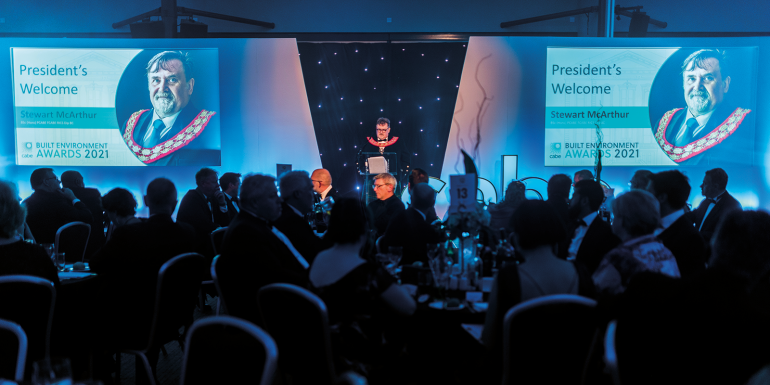 CABE's annual conference proved to be a lively forum for discussion this year. Denise Chevin reports on the views and opinions of the industry leaders who were there
Day 1: Mark Farmer
The construction industry must embrace new ways of designing and building if it is to restore the decline in resilience and meet the enormous challenges facing the sector in the aftermath of the pandemic and Brexit.
This was the key message from Mark Farmer, Chief Executive and founder director of the consultancy Cast and author of the 2016 report The Farmer Review of the UK Construction Labour Model: Modernise or die. To overcome these problems, he urged the sector to adopt modern methods of construction (MMC).
Farmer said that skills in the construction workforce had been declining for some time, and that this trend had been exacerbated by Brexit: "Every time we have a downturn, we lose so many people and that experiential learning never comes back," he said. "After the last downturn we did not get back to pre-downturn levels before the financial crisis.
"If you look at the demographics post-Brexit, the UK domestic workforce is the oldest section of it, and the youngest people are the migrants – and they are not coming to the UK anymore. We're not just talking about site workers, but also engineers."
Farmer said that increased volatility, including price hikes, could start making building unviable. A procurement model that perpetuates lowest cost, and a poor culture and lack of competence – "which spans from the boardroom to the building site" – means it is hard for contracting firms to make money, he added.
Making it even harder are insurance cost hikes, increased legislation and the need to decarbonise, which are all adding to the urgent need to do things differently. "Modern methods when done well will help solve some of these issues," Farmer said.
The government has defined seven categories of build as being suitable for MMC. But according to Farmer, "it is not just about timber – MMC is material agnostic – or volumetric components". Success in building was about both on-site and off-site activity, he said.
Farmer also countered criticism that housing built using MMC delivered poor architecture, citing council housing in Norwich with a panellised structure that won the Royal Institute of British Architects' Stirling Prize this year. "Unlike traditional construction – where the more you build, the more it stokes inflation – with MMC the more you build the cheaper it gets, because costs per unit come down," he added.
Farmer praised the government for promoting MMC through its role as a client and through policies, including as part of the affordable housing programme. But he said more still needs to be done to win the full confidence of mortgage lenders and insurers, thereby increasing take-up.
Asked during the Q&A session how the industry should go about attracting good people, Farmer said that firms must stop reinforcing industry perceptions and stereotypes: "I see some organisations going into schools and using the 'Bob the Builder' campaign. It's just not good enough."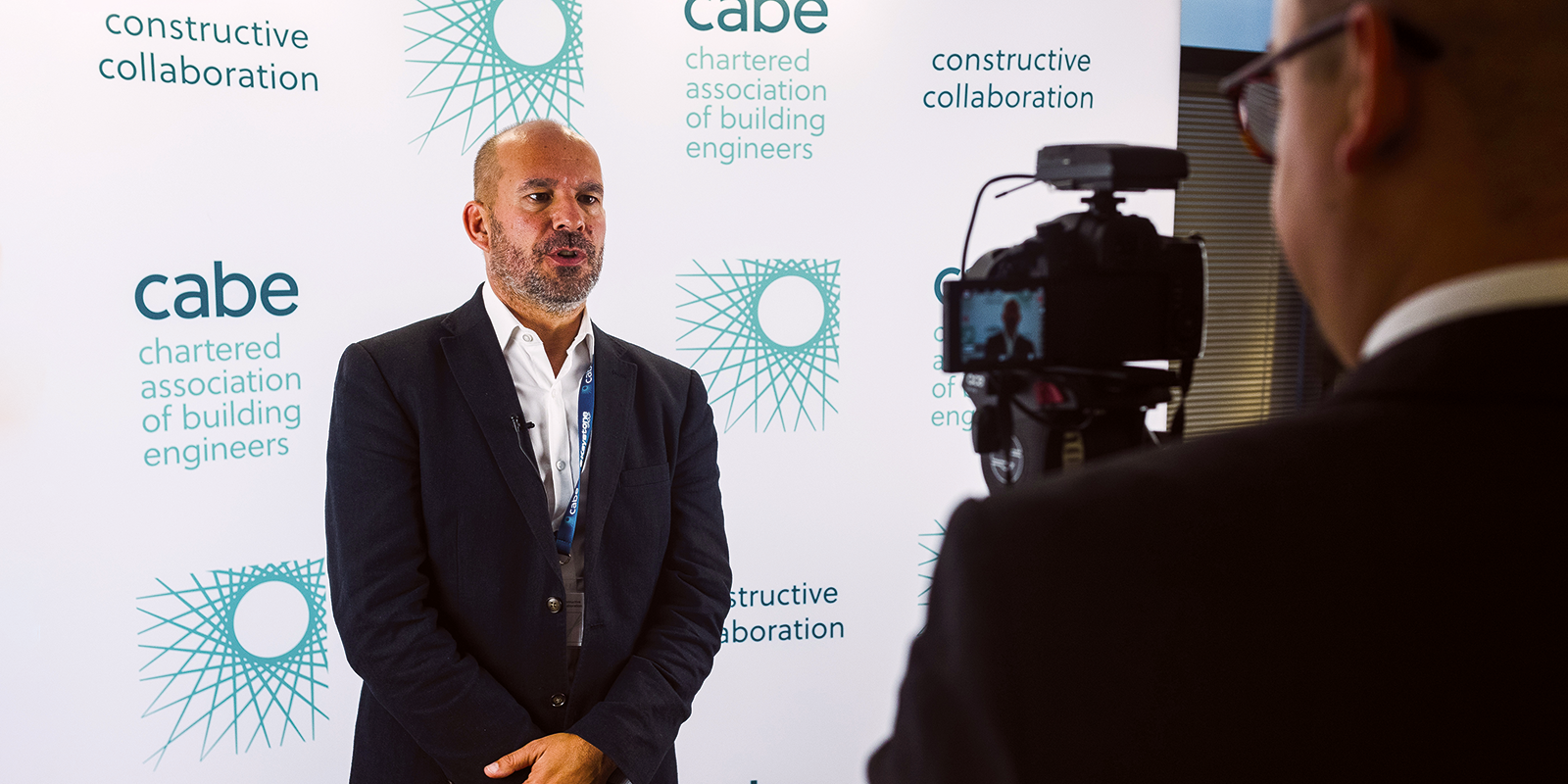 Day 1: Rt Hon Nick Raynsford
The former housing minister and current Chair of the Construction Industry Council Approved Inspectors Register (CICAIR) gave a wide-ranging presentation that covered new safety legislation and its implications as well as construction's relationship with government. "There is a deep distrust of construction, partly fuelled by the [Grenfell] public inquiry – and there is a long-way to go before the public will feel confident again," Raynsford said.
He said that to succeed in restoring confidence, the sector must be wholly committed to the reform process and bring about the necessary change in business culture. "Industry needs to take a proactive approach and not wait to be told to act," Raynsford added, referring to the fact that the Building Safety Bill is still at the committee stage in parliament and therefore many details of the new regulations have yet to be finalised.
There were numerous questions regarding implementation of the new legislation, not least how industry would meet the competence and capacity challenges, and how well the pieces of the safety jigsaw would fit together. "This is not an area where we can carry on the way we have done in the past. We need all the public and private resources working together," was Raynsford's response.
Raynsford discussed past government policies and initiatives to improve the performance of the construction sector, including the 1994 Latham Report, which had helped reduce adversarial behaviour and promote partnering. He also highlighted the positive effect of the health and safety summit, which had led to significant reduction in site fatalities and a better safety culture.
Raynsford said that what marked out successful interventions was cross-government support, long-term commitment from a minister and cross-industry buy-in. Raynsford lamented the revolving door that has led to the UK having seen 11 housing ministers between 2010 and 2021: "That means there is a tendency to focus on quick wins and a reluctance to tackle difficult issues; they have no time to get to know the sector. I was at an advantage because I had had three years as shadow construction minister and then four years as the construction minister.
"The way government operates now tends to be inward-looking rather than outward-looking and ministers tend to do what [Number 10, the Treasury and the Cabinet Office] want them to be doing, which is a damaging tendency."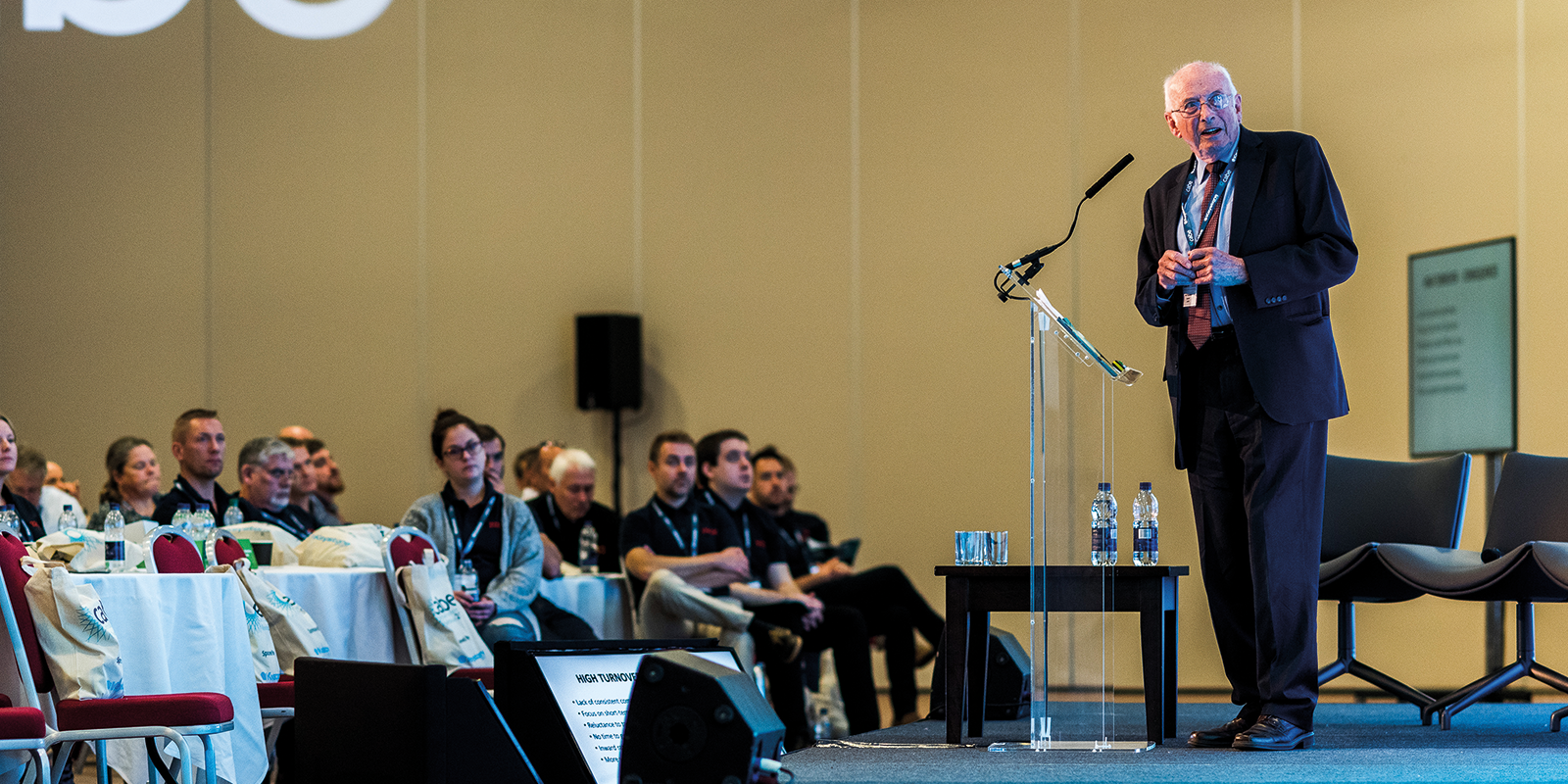 Day 1: Ann Bentley
The way buildings are procured – and the default option of selecting consultants and contractors based on the lowest price – have long been bugbears of the sector, even when clients supposedly adopt a balanced scorecard approach to selection. Ann Bentley, Chair of the Global Risk Group and Global Lead on people development at consultancy Rider Levett Bucknall, has been at the forefront of developing a procurement methodology that focuses on what clients want a project to achieve in terms of its impact on society and the environment. To illustrate this, she cited the Olympic Park in Stratford: "The desired achievement and outcome was so much more than the asset itself – it was also to regenerate the area and create jobs. In social housing clients often say, 'I don't just want to build houses I want to build sustainable communities'."
Bentley described the development of a new value-based toolkit that helps clients procure on wider objectives. The toolkit was created through work she had done at the Construction Leadership Council that culminated in the Procuring for value report published in 2018. Bentley said that at the time the government's strategy was to encourage the public sector to procure for value, but no one was taking this seriously.
"We did a lot of research and found a number of reasons for this," she said. "There were no common standards, there was a fear of the unknown and a lack of client and advisor knowledge and expertise. There was also an inbuilt conviction that the lowest price was the best value, particularly amongst private sector clients."
The need to help clients measure value resulted in the development of the Construction Innovation Hub toolkit, which draws on the expertise of 120 industry bodies. This is now embedded in the government's Construction Playbook – its manual for public sector projects.
"The toolkit states on page nine, 'we discourage the market to compete on price alone as it can create false economies and unhealthy markets and should be avoided'. So that is very much government policy – and if any of you are working in the public sector, if you feel you are being pushed into this rabbit hole of lowest price, you should photocopy that page and give it to the client," she said.
Asked whether the right types of contracts and procurement routes are currently in place to help industry change for the better, Bentley said there is nothing intrinsically wrong with them and the problem lies more in the way they are applied. "However, I do think that they are too narrow and cut off too many variables," she added.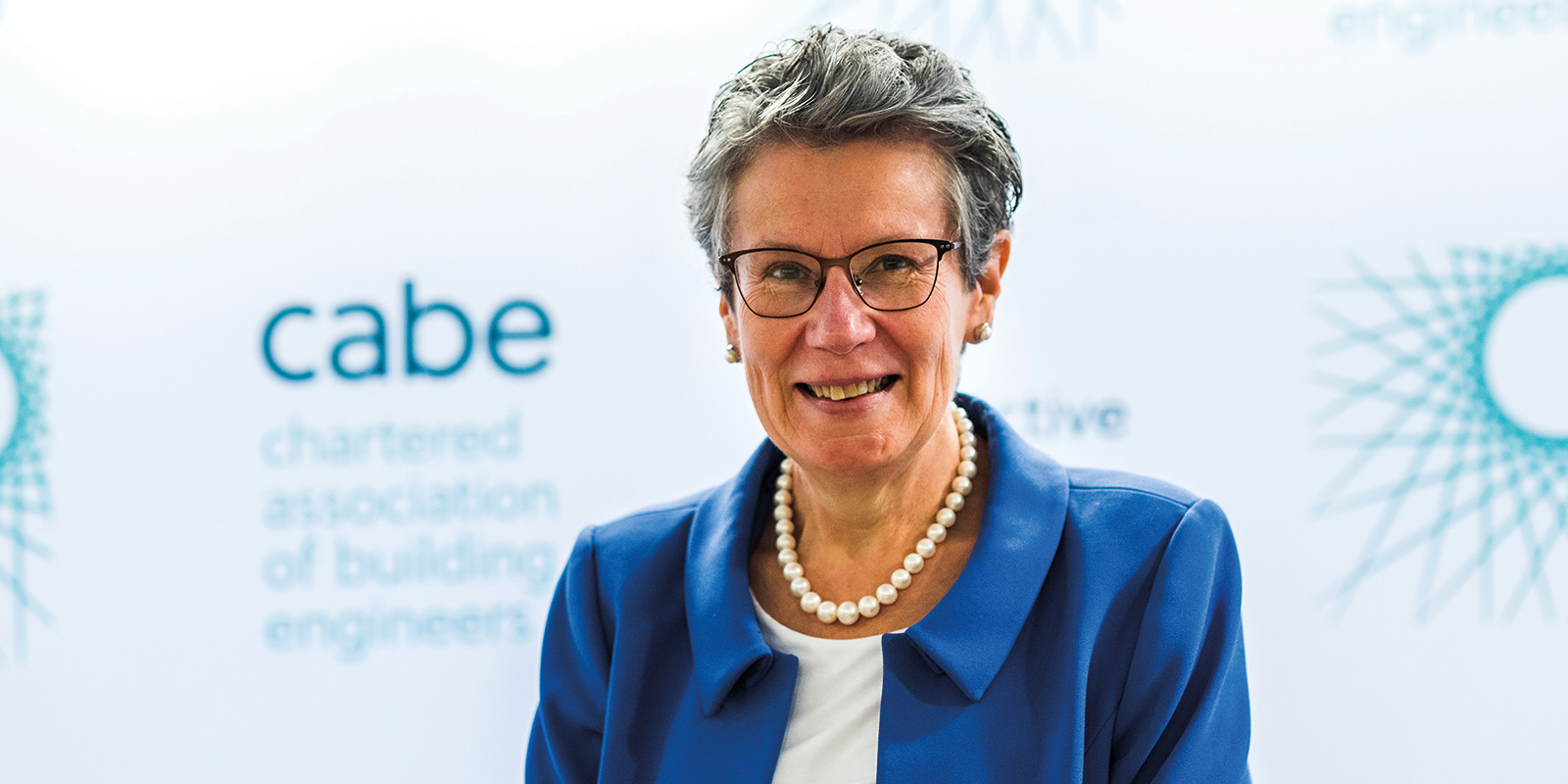 Day 1: Peter Baker
Dr Gavin Dunn, CABE's Chief Executive, said "We've got to start having difficult conversations" as he set the scene for a session that focused on the Building Safety Bill and addressing the systemic failures that had been identified by Dame Judith Hackitt in her review.
In a pre-recorded address, Chief Inspector of Buildings Peter Baker noted: "This is start of a conversation with you as individuals, and organisations such as CABE, because I want to make sure that everyone who is involved in the new regime has a chance to influence it."
Baker talked through the key points of the new legislation and explained the roles of the new Building Safety Regulator (BSR) within that, including how it will act as the building control body for projects falling under its scope (namely, buildings that are at least 18 metres or seven storeys in height and have at least two residential units, or care homes and hospitals meeting the same height threshold).
Discussing skill and knowledge levels, he said it was vital to raise the competence of everyone in the sector, and not just those working on higher-risk buildings. This included the competence of building control. "In our role of providing building control oversight, the aim is to establish a single standard of technical competence right across the profession," Baker added.
He said this was vital for two reasons: firstly, because building control bodies have an important role in ensuring all buildings are constructed to a high standard and are safe for residents and occupants; and secondly, because the BSR has to be confident that there are competent local regulators it can draw on to help establish that dutyholders are complying with the new requirements. "We are working with the Joint Regulators Group and with CICAIR, Local Authority Building Control (LABC) and the Association of Consultant Approved Inspectors to decide how we go about regulating building control."
In the Q&A that followed, Tim Galloway, Deputy Director of the Building Safety Programme at the Health & Safety Executive (HSE), said the building control profession was keen to rise to the challenges and that it was important for the HSE to tap into this desire "to help us develop the processes that will emerge from the Bill and form a unified profession".
Asked how many staff the BSR would have, Galloway said: "We've done some calculations on numbers and it will be a sizeable field force." Galloway said that the workforce would be spread across the country in regional offices.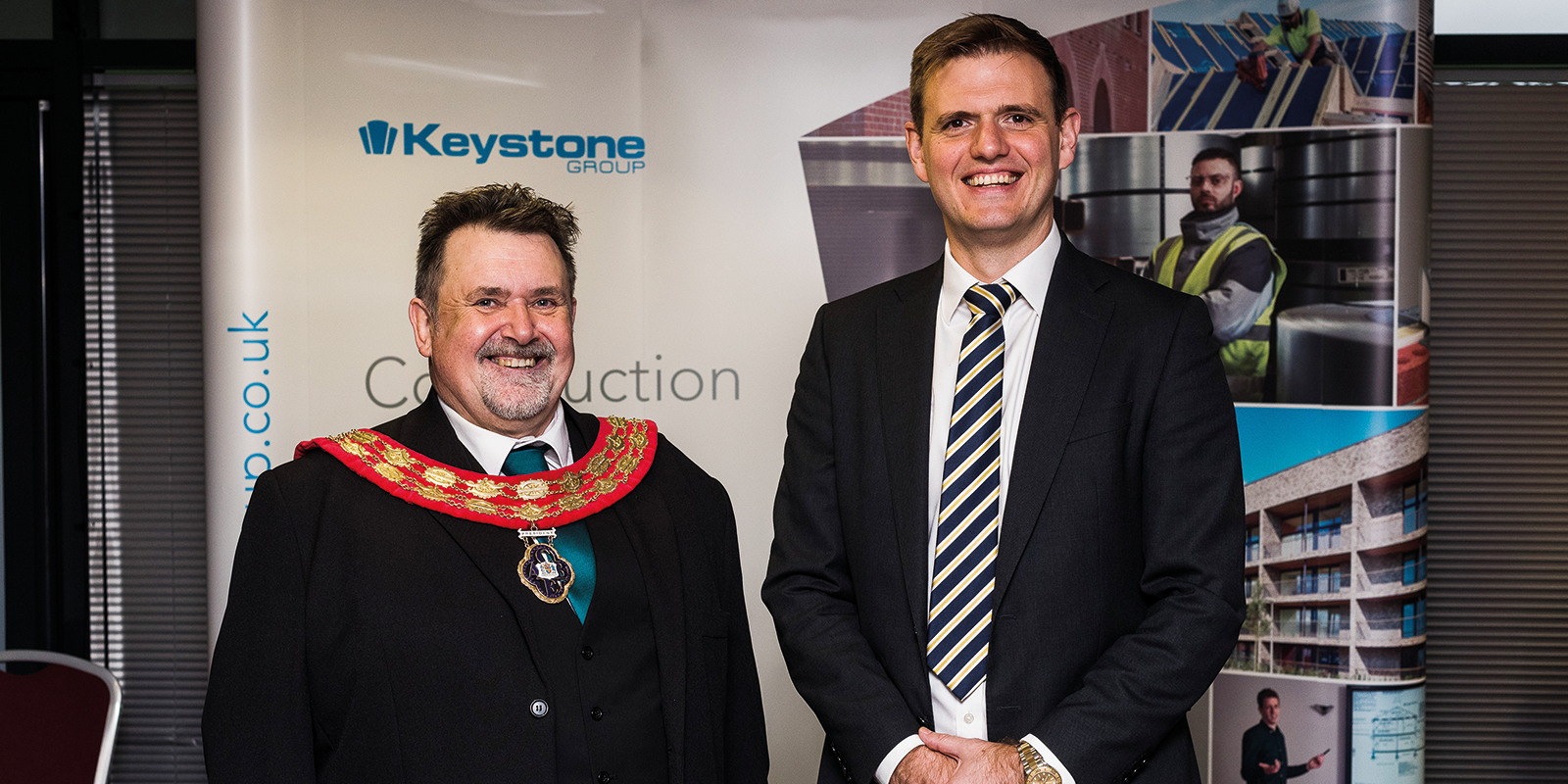 Day 1: Dame Judith Hackitt
Industry should not wait for new legislation and regulation to start changing the way it does things, Dame Judith Hackitt told the conference. The Chair of the Industry Safety Steering Group (ISSG) said that there is a once-in-a-generation opportunity to change industry culture and address the shortcomings flagged up in her May 2018 report, Building a Safer Future.
The ISSG was formed in September 2018 to report on the progress of the culture change in the construction industry, and to challenge and hold industry to account on behalf of what was then the Secretary of State for the Ministry of Housing, Communities and Local Government. Dame Judith said that the ISSG was about to publish its third annual progress report.
"We are making progress, and a number of people are leading the way and being proactive," she said, but added: "There are still too many saying they need more details." She recognised that the Building Safety Bill and its accompanying regulations have yet to come into force, and in some cases the full content of the Bill has yet to be established, so full details are not yet available.
But, in her eyes, that was no excuse to delay: "I struggle with that attitude. How can you be doing the wrong thing if you are delivering buildings that are safe to live in? I share the view that we need to be seeing more leadership across industry."
Dame Judith said it was no longer just residents who are angry at inaction: frustrations are rippling into the insurance and finance sectors, where senior managers are still looking for evidence that things are changing in the built environment. A former Chair of the HSE, she remarked that she had been enormously impressed with the way the industry has collaborated during the pandemic. "It's a testament to how well industry can come together and change. Taking that approach into building safety would be a great way to consolidate that."
Dame Judith acknowledged that those operating in the built environment have a lot on their plate to contend with – including Brexit, climate change, energy efficiency, materials supply and fuel shortages – but said the sector has to get used to that level of uncertainty and demand. "That's the way of the world. I think there is a strong link between building safety, quality, sustainability and resilience, because the things that companies have to put in place to make them happen are the same."
"How can you be doing the wrong thing if you are delivering buildings that are safe to live in? I share the view that we need to be seeing more leadership across industry"- Dame Judith Hackitt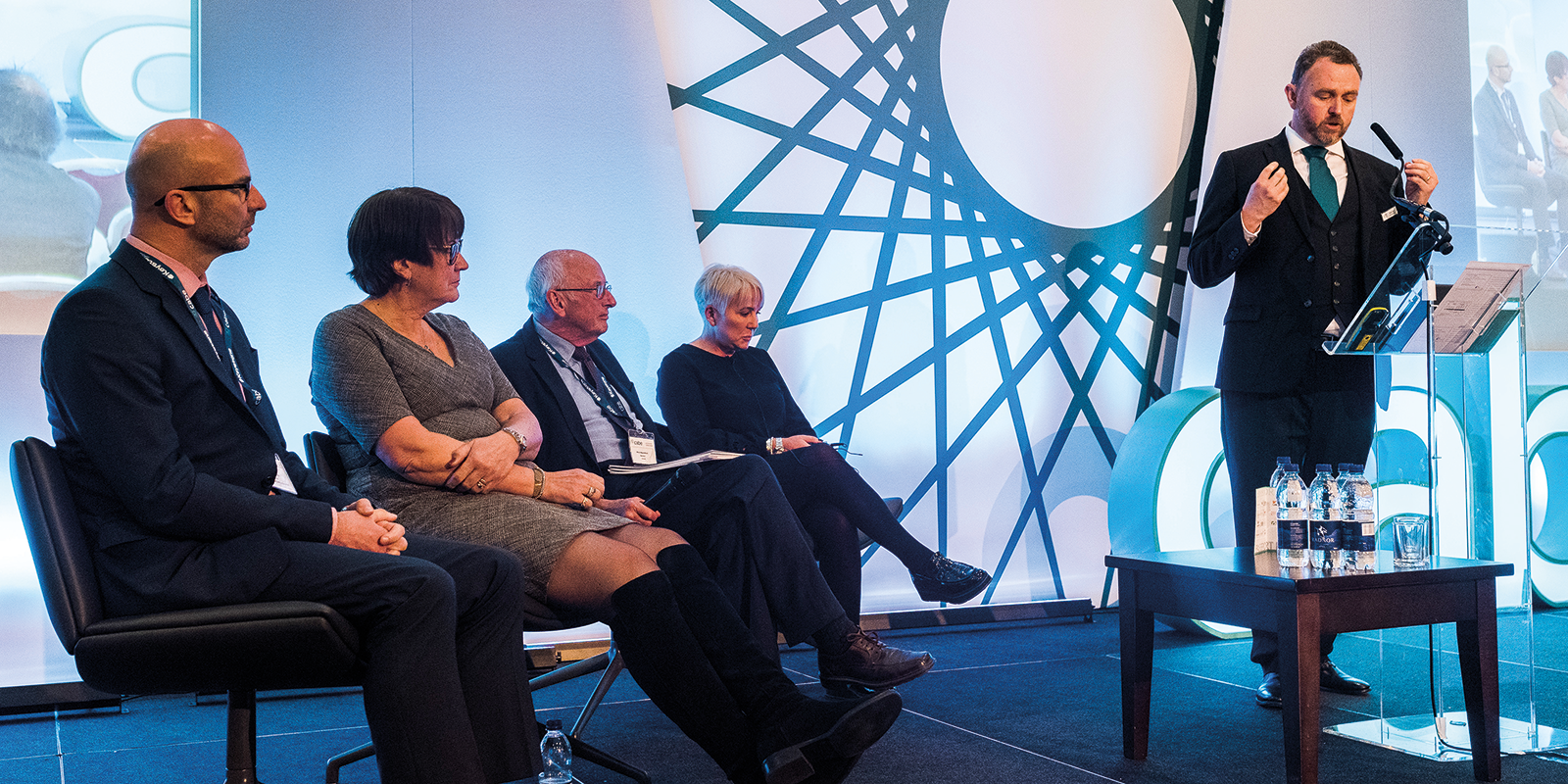 Day 1: Lorna Stimpson
Lorna Stimpson, the Chief Executive of the LABC, made a stark assessment: "We need to re-professionalise building control because we've become a commodity." She also referred to the race to the bottom in fees that has become commonplace. "If you only want to pay £100, then there's always someone who will go and do the work for you. But all of us around this room need to say, 'we're not going to do that – we're not going to accept that building with only one staircase, because I don't think it's safe'."
Stimpson also took the view that building control surveyors must not wait to be told what to do, but instead "should look at what you can do to prove your competence".
Stimpson pointed out that under the new legislation, building control will be a registered profession and proving competence will be non-negotiable, irrespective of whether practitioners work in public bodies or as approved inspectors.
"That means CICAIR's and LABC's methods of working will have to fall in line with what the BSR expects for its operational standards – which we are working with the HSE to develop. There will be a code of conduct, special measures, financial penalties and suspensions – all of those sanctions are being put in place for both people and organisations. We are referring to it as radical and systemic change," she added.
She said her organisation is doing a great deal to prepare LABC surveyors for this, but she felt strongly that this is something that LABC itself should be doing across the profession.
To enable this to happen, Stimpson explained how the LABC Board has set up a new community interest company, the Building Safety Competence Foundation (BSCF), aimed at upskilling the profession across the board.
So far, 620 public service surveyors have been validated as competent to work on building regulation and fire safety in higher risk buildings. The BSCF is also drawing up competence assessments for other risk categories of buildings.
Stimpson said the BSCF is setting up a mass assessment centre in February 2022 to start the evaluation of all building surveyors. She estimated that the profession has around two years to become fully accredited.
Stimpson's powerful rallying cry was to urge building control surveyors to be proud of what they do. "It's time to take back our profession from people trying to push us into a corner."
"We need to re-professionalise building control because we've become a commodity... it's time to take back our profession from people trying to push us into a corner" Lorna Stimpson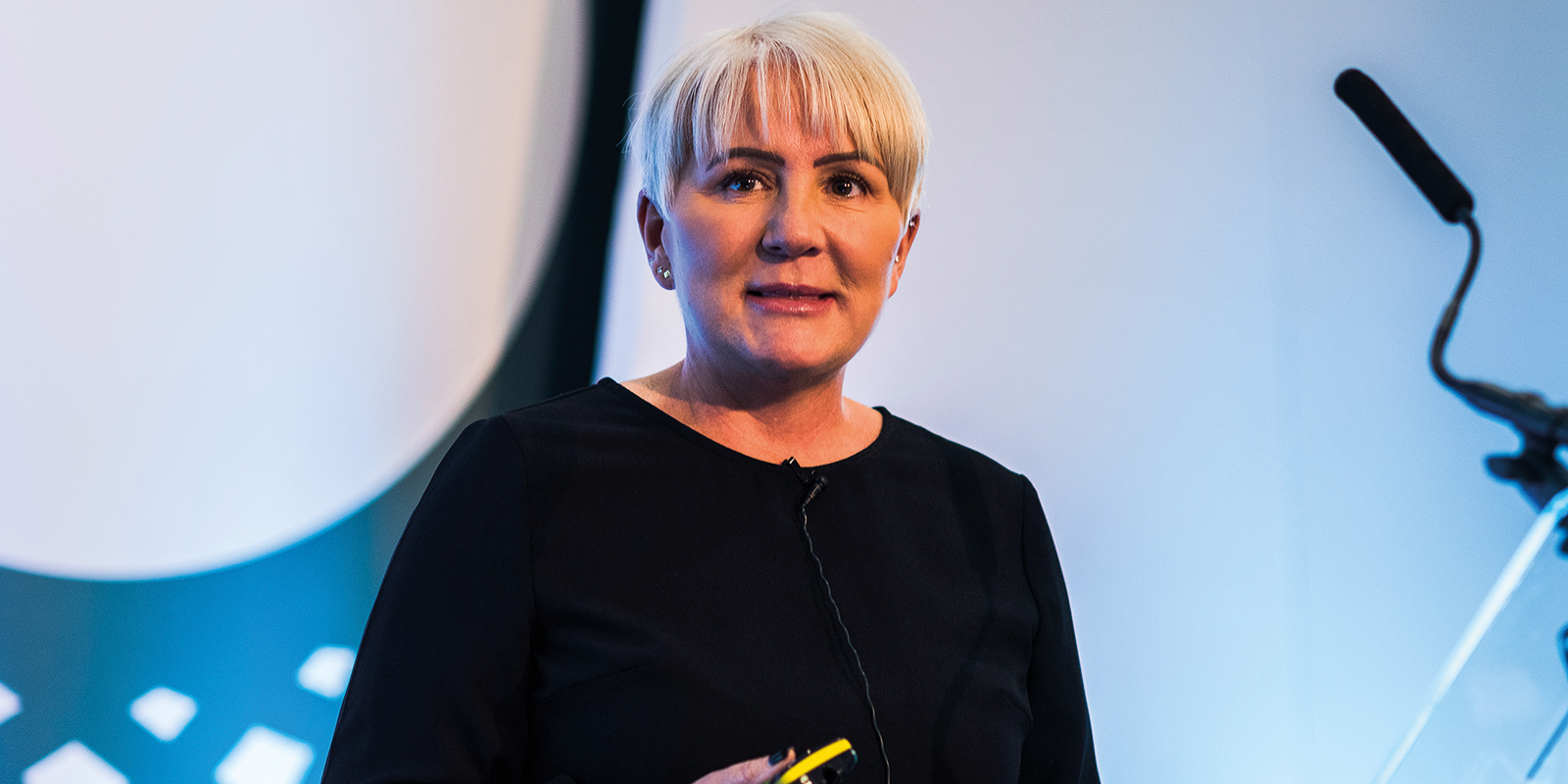 ---
The Future of Building Control: the debate
"Radical and seismic change" is how Lorna Stimpson summarised what the building control profession was going through. Dr Gavin Dunn brought her together on a panel with Dame Judith Hackitt, Rt Hon Nick Raynsford and Tim Galloway, Deputy Director of HSE's Building Safety Programme, to discuss in more detail what the new regulatory regime means in practice – and whether the profession can cope.
Dr Gavin Dunn (GD): We've heard a lot about competency, but how do you see that competence being policed? Any key messages for employers?
Dame Judith Hackitt (JH): The message to employers is: start training people now. Already, there's a huge amount of work being done across the industry on developing these competency standards and frameworks. All of those working groups have done a fantastic job in defining what is required. But nobody is putting people on the courses. So that's where the problem is now.
People are being short-sighted, and not doing the preparation that they know they're going to need to do. So, an initiative like the one Lorna has just been describing is laudable – get ahead of the curve, stay ahead, start doing it now.
Tim Galloway (TG): In terms of enforcement, that will be the role of the Building Safety Regulator. Part of its work is going to be seeking assurance – this won't be a tick-box exercise.
One of the questions I would have asked in my role as a health and safety advisor would be around competence. I would say "Tell me what your systems are for making sure people are competent." And I would go and speak to people, and ask them what training they've had: "When was the last time that was revalidated? What training have you had on that?"
You must just press and prod, and you press again, and you go and talk to someone else. And if I get assurance from the people that I talk to, and the things that I look at, and when I see people, I can see that they're working in a way that appears safe and competent, then I'm satisfied.
I don't look at every single page of every single certificate in the folio. If I don't get assurance, then I'll ask some more questions, and some more people. And if I start having doubts about what I see on the ground, then I start to get concerned. And that's when I start to think "How can I correct this? What action do I take?"
And if I translate that into a building safety context, if you put plans in front of me, I'm going to seek assurance that they've been properly executed. If I don't get that assurance, then I'm going to start to question the plans more closely.
GD: Local authorities are going to have a role to play in enforcement, but we hear lots about constraints on resourcing, so are the skills and staff there?
Lorna Stimpson: There are measures that are hopefully being put in place to try to assist LAs with the new burdens that are going to be placed on them by the new regulatory regime.
But do we have enough building control surveyors? No. And it's not because we've lost them, but the regulatory regime that we've worked in – the culture we've worked in for decades – has meant that their numbers have diminished because we haven't been paid for by the regulators. I would also say to those who are of a similar age to me: don't hang your boots up at 55 just because you can get your nice pension. You need to stay, to give your experience to this industry over the next few years. We desperately need you.
Nick Raynsford: This has got to be an environment where we are looking to recruit from all sides, both in public and private sectors. The messages that have been going around, however informal or unauthorised they are – that the new regime is going to be predominantly biased in favour of LA building control, and there will be a subordinate role for the private sector – is not helpful in encouraging good people to come into the private sector and to be trained in order to be able to do the work necessary.
I really hope we can build today on the messages that have come, from both Lorna and me, that we don't want to see any more infighting between public and private sectors. There's got to be a combined approach, in which both are used to their full capacity, to provide the skills necessary to do the job.
GD: Tim, as the new regulator, what provisions are you putting in place to make sure of consistent and robust checking?
TG: We want to work with the profession itself and also bring in some of the learning from our mainstream work, safety activity. Auditing and checking of compliance is well founded there, particularly in the high hazard sectors.
And we need to acknowledge that it's not going to be right the first time. It's not going to be perfect. So there will be a continuing role for professional organisations to help us reiterate that.
We need a model that demonstrably pushes forward and improves performance across the piece, and is consistent between both public and private providers, so that there isn't that thing of clients being able to go down the road and get somebody to sign off their building for less cost.
Making sure there's a performance level that is consistent, that people are being held to, is one of the main ways to set standards, and keep standards high.
GD: Will BSI be commissioned to write a standard for competence in building control?
TG: It's something that we're considering, but there's no decision yet.
GD: Where do you see the role of professional bodies in moving this forward?
TG: There's going to be real value in the leadership of professional bodies, in what they offer to their professions. Professional bodies can be at the forefront of efforts to bring people into the construction industry, of creating pipelines for people – both young people joining at the start of their career, and people who want to change careers as well.
There's also a role in terms of a feedback loop, where professional bodies can disseminate information on behalf of regulators, and can provide feedback from their members to us.
JH: It's about leadership. I recognise it's a difficult issue, because they are membership bodies, just like trade bodies. I've operated in that world for some time, and the difficulty is: how do you lead in such a way that you take the membership with you and get that balance right?
But if you allow yourself to travel at the pace of the slowest ship in the armada, that's no good. You've got to find a way to lead and take your members with you. You've got to be brave enough to say to those that don't want to come along: "you've got no place in this organisation anymore".
GD: Members, I'd like that to be a challenge for us to continue to be part of the solution.
---
Day 2: Dr Hywel Davies
Poor ventilation might not be "catastrophic" but it can have a harmful effect on health, impair the development of young people and reduce quality of life, said Dr Hywel Davies, Technical Director at the Chartered Institution of Building Services Engineers (CIBSE). And, he stressed, the issue of inadequate ventilation will become increasingly important in addressing the thermal efficiency of buildings.
The need for good ventilation and air quality is nothing new, said Davies. He pointed out that the title of his talk, Build tight and ventilate right, had been coined by a researcher writing about the topic for the CIBSE Journal in 1992.
But the drive to net zero, coupled with the pandemic, has once again reinforced the importance of ventilation and created a need for more questions to be asked about it by building control surveyors, he added.
Davies said that there is wide acceptance that poor ventilation has contributed to the transmission of Covid-19, and that more onus needs to be put on this to reduce the transmission of infectious diseases in the future. This was a key conclusion of a recent report by the Royal Academy of Engineering commissioned by Sir Patrick Vallance, the government's Chief Scientific Advisor.
Even without this, excessive levels of indoor contaminants inside the home – such as carbon dioxide, nitrogen, particulates or volatile organic compounds – are detrimental to health and help make respiratory diseases one of the top ten causes of death, he said. "It's not easy to see the hazards of poor ventilation until it's too late," he added.
Davies urged the audience to be more proactive in enforcing Part F – the building regulation that governs ventilation – and also the commissioning requirements of Regulation 44. "You don't have to do the calculations, but you should nevertheless be asking, 'have you done the calculations? Have you carried out proper commissioning – where are the records, can I see them?' There needs to be some pushback, and not just for new build but refurbishment too – especially if that upgrade means upgrading thermal performance."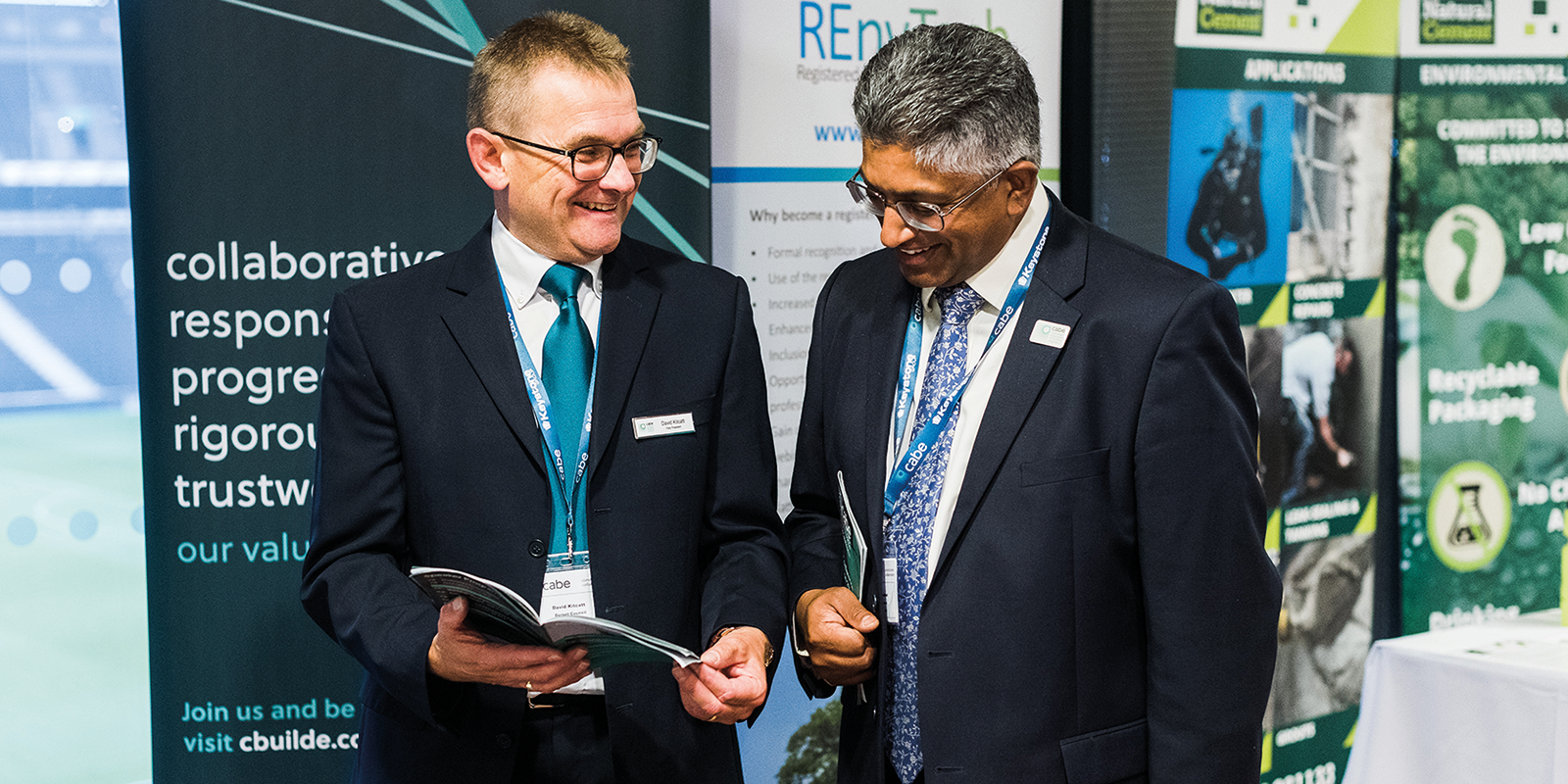 Day 2: Chris Auger
The demand for greater assurance of the quality and competence of fire equipment installers and fire risk assessors is resulting in more firms becoming third-party certified, according to Chris Auger, Director of Schemes at the British Approvals for Fire Equipment (BAFE) Fire Safety Register.
Auger said the sector is extremely price sensitive, and that for some, paying for certification is a "grudge purchase. They do see it as a benefit; it gets them on the list and in front of specifiers." He said that government departments and local authorities and large specifiers are insisting firms need to be third-party certified before they were offered contracts.
BAFE now has between 1,800 and 2,000 registered organisations on its books, Auger said, adding that "historically, the fire safety sector has been cautious about an outside body telling them how to do their work". But it has suffered with a number of issues that have led to poor quality. These include fire installers selecting inappropriate equipment, installing detectors in the wrong rooms, or fire extinguishers that did not meet British Standards. "Certification assesses the competence levels and puts a stop to firms doing work outside of those," he said.
Auger noted that third-party certification referred to assessment by a body that had itself been checked – that is, approved by the UK Accreditation Service – and involved an annual audit. "In terms of providing assurance that companies are competent to do the job, it's as good as it gets."
Asked in the discussion afterwards if insurers had a role to play in driving the take up of third-party accreditation, Auger said it should be a priority for them. "Third party certification ought to be one of the factors insurers use in assessing underwriting risks and looking at the payment of claims. So yes, they could do more."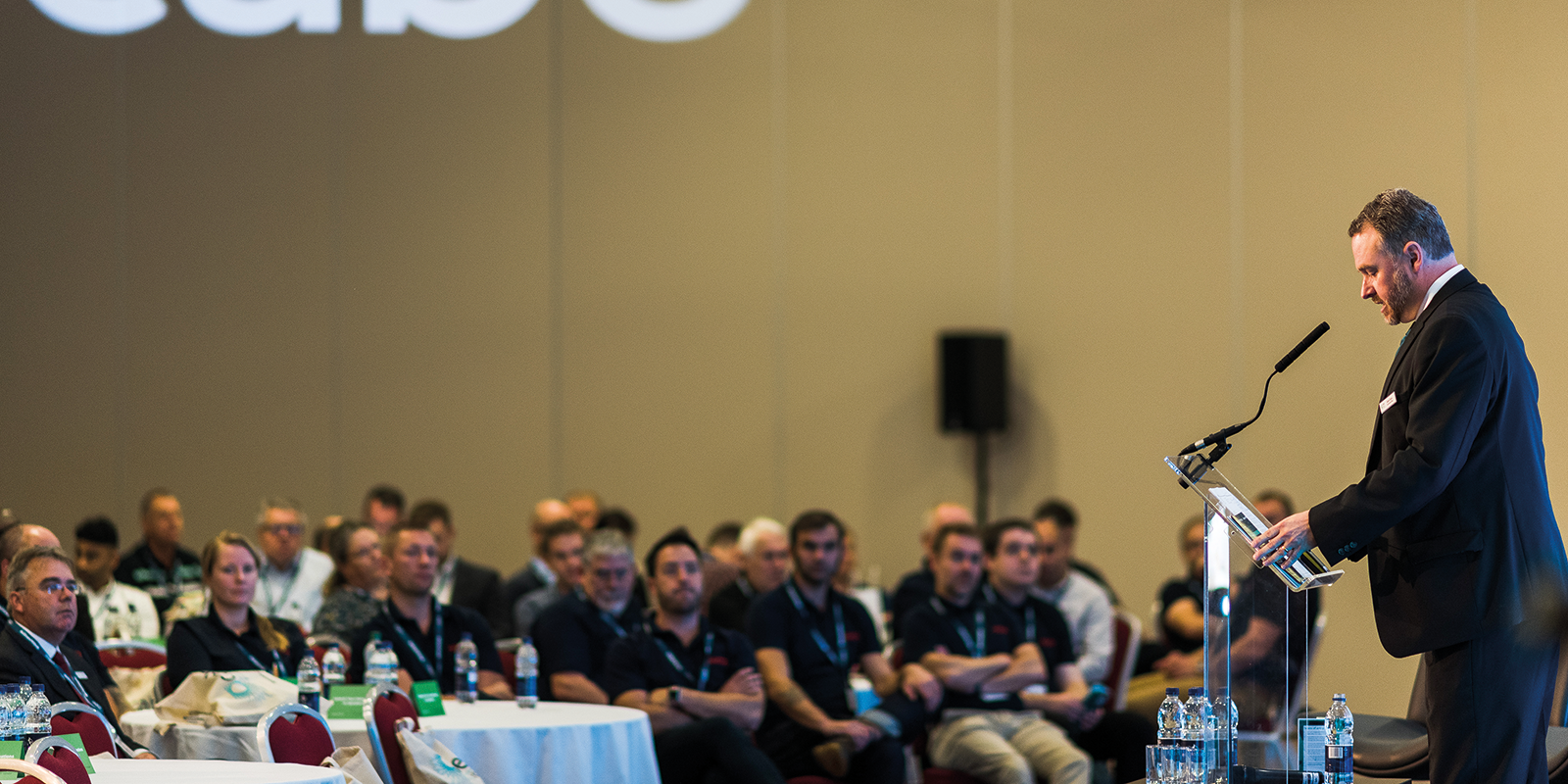 Day 2: Will Arnold
Limits on embodied carbon must become a building regulation if we are to cut the carbon footprint of new buildings, said Will Arnold, Head of Climate Action at the Institution of Structural Engineers. Arnold said that this is a step that needs to be taken if the UK is to make any progress in reducing embodied carbon when designing buildings. This is in contrast to other European countries such as the Netherlands, Sweden, Denmark and Finland, which are all looking to cut embodied carbon because it is becoming an increasingly significant metric as buildings become more energy efficient in operation, he added.
Arnold highlighted an initiative by LETI (originally the London Energy Transformation Initiative) to push this agenda forward. LETI, a voluntary network of over 1,000 built environment professionals, has written Part Z, a document proposing a new regulation to target embodied carbon, "because they had no confidence from officials that they were interested in the issue", Arnold said.  
An industry survey carried out by LETI last summer suggested that until embodied carbon was regulated, nothing was likely to change. Since drawing up the document, more than 100 firms have signed a statement of support. "We've got investors saying we can support this too," Arnold reported.
Talking in the Q&A after his presentation, Arnold said there was already a great deal of guidance in this area. However, he added that the relevant datasets were not precise enough to form the basis of enforceable regulation. A period of measurement to provide accurate and consistent figures would be necessary in the first instance, he said.
Arnold also said that a major advancement could be made simply by not demolishing structures. "Even if you rip everything else out and leave the structure intact, you've saved two-thirds of the embodied carbon."  
Image credit | Paul Mockford