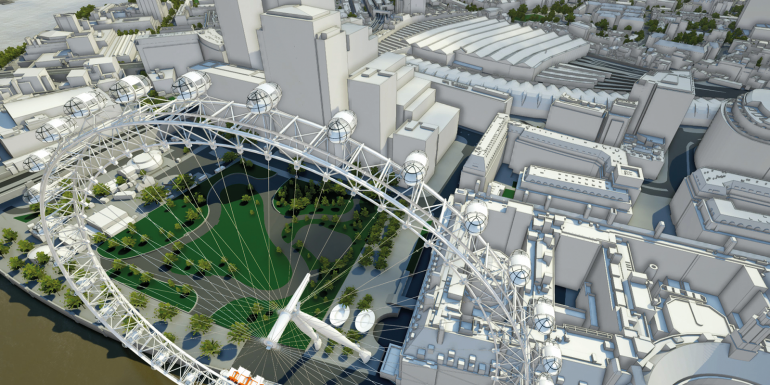 Landmark Information has partnered with AccuCities, the 3D city models expert, to provide its 3D terrain and mapping models as part of a new subscription service that is an extension of Landmark's flagship mapping and location data service, Promap.
The partnership enables architects, planners and developers to access highly detailed BIM-ready three-dimensional models of UK-wide locations via a new 3D subscription service.
The AccuCities 3D models are available in five layers – from a base model accurate to 200cm in all axes to detailed interiors modelling. For example, a custom Level 3 high detail 3D model of London is accurate to 15cm in all axis and covers an area of 60km2 of central London. Buildings are captured with correct roof shapes and all features, such as chimneys, parapet walls or dormer windows. Terrain is separated into land use categories and trees locations, which are captured with the correct height and canopy width, are also included.
For more information please visit promap.co.uk or accucities.com