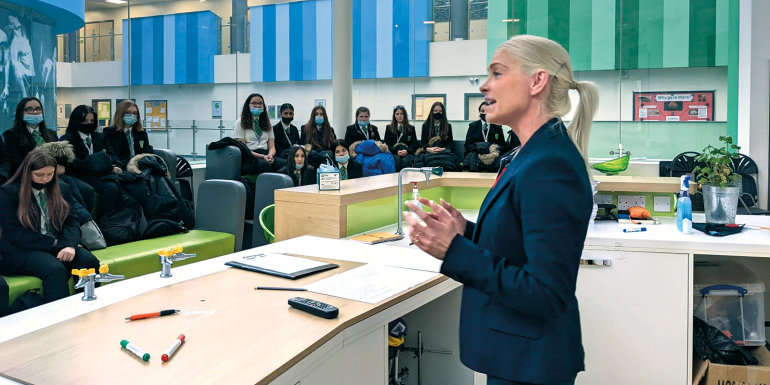 Jemma Harris, Regional Sales Director for Actis and a Women in Construction ambassador, has been inspiring young women to reject stereotypes and follow their dreams of careers in male-dominated professions.
Giving a talk to Year 11 students at a school in Hull, she shared her own career path working in two traditionally macho environments – the Royal Navy, where she worked as a weapons engineer, and construction – and gave advice on how to overcome the obstacles she and other women face.
"I had to work that bit harder than the boys, particularly on board a ship. I was promoted later than others because I was a girl," Jemma said. "I was overlooked for certain positions. These obstacles didn't deter me from my goals – they made me more determined to succeed and prove myself to be just as good."
Following her talk, 87.5% of the young women said they were interested in pursuing different careers as a result.
Women in Construction week
Celebrating women in construction, WIC week runs from 6-12 March. Join the conversation on social media with #wicweek2022. Turn to page 25 for more on women in the industry.
Find out more at nawic.org/nawic/wicweek