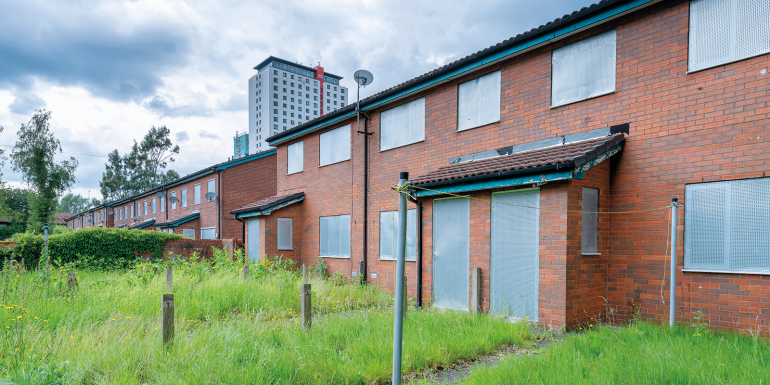 In November, British architect Peter Barber won the 2022 Soane Medal for having "devoted his life" to helping resolve the UK's housing crisis, and was hailed by the jury for his work in social and affordable housing. He told Oliver Wainwright in The Guardian that "there is no housing shortage. There are over 400,000 empty homes in the UK, and about 200,000 homeless people. The vast majority of empty homes are in parts of the country that have become depopulated because of economic decline – in the Midlands, the north and coastal cities.
"So the solution to the housing crisis isn't building tonnes of homes. It's about reviving the economy in those places, launching a massive retrofit campaign and bringing people back."
He is celebrated for his inventive approach to high-quality and affordable homes and the revitalisation of de-industrialised areas. One such project is Edgewood Mews, which was designed on a sliver of land by the North Circular, a leftover verge from a road-widening scheme that never happened. In The Guardian's article it reads: "In its programme of selling off small sites to small builders, Transport for London (TfL) imagined that it might be possible to fit around 50 homes here, most likely in a trio of apartment blocks. [Instead Barber created a] crescent-shaped mews, lined on either side with terraced houses, little sunken courtyard homes and stacked maisonettes, arranged in a gentle slope – creating more than 100 homes in the process, half classed as affordable in line with TfL's requirements."
The Soane Medal is in recognition not just of Barber's architectural vision, but his ability to transform forgotten bits of land into thriving communities.
Read the full Guardian article at bit.ly/3IzGBTp
Image credit | Alamy