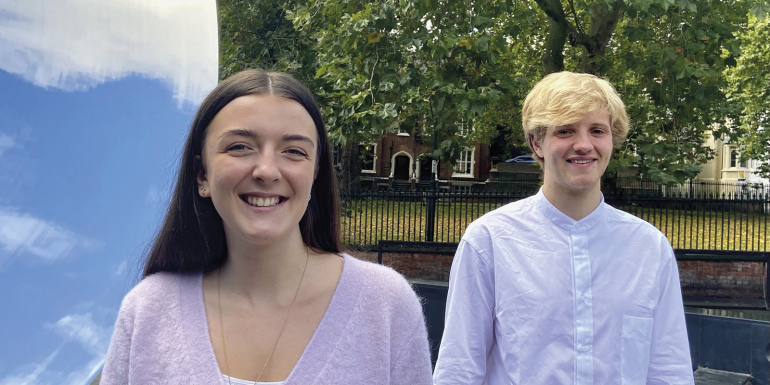 Arup has welcomed a fresh intake of apprentices and newly qualified graduates to support its Nottingham team's work on a wide range of major projects. Two recently recruited apprentice technicians and two new university graduates are now part of the 100-plus strong city team. Four further Nottingham-based apprentices have also recently completed their part-time degrees with the company.
John Read, Nottingham Office Leader at Arup, said: "It's hugely important to be able to attract and train the next generation of engineers and technicians. We're very proud that our role in recruiting local apprentices continues to pay dividends."
The firm has a formal apprenticeship route, which starts with two years of combining work, off-the-job training and learning and a day a week during term time at college to gain a level 3 advanced apprenticeship qualification. A further five years on a level 6 degree apprenticeship including a day a week at a university leads to a full bachelor's degree.
"When they're not training they are actively working on projects, using the software for building modelling," explains Read. "Apprenticeships have become a very appealing route for school leavers because, although it might take longer while they complete them through spending part of their time at college and university, they are receiving a full salary for doing a job while gaining an advanced apprenticeship and then for those who continue to higher level study, a degree."
Arup, which has its headquarters in London, employs 6,000 people across 17 UK offices and thousands more worldwide. It took on 14 apprentices and 21 graduates between its offices in Nottingham and Birmingham in autumn 2021, and 245 graduates and 74 apprentices in total across the UK.
Image credit | Shutterstock