Building owner jailed after worker left paralysed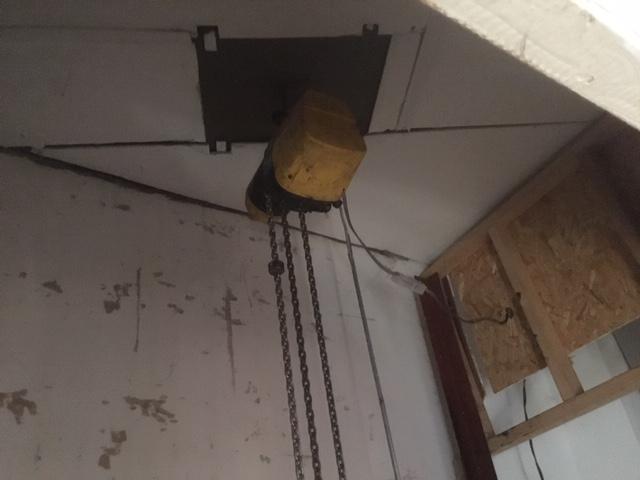 A landlord has been sentenced to a year in prison after an employee was left paralysed when the hoist platform he was working from plummeted from the third floor to ground level.
Mariusz Kucinski was working at a premises in Liverpool where a floor of the commercial building was being fitted out as a recording studio. This required repairing the timber frame around the lift shaft and rehanging the doors. When standing on the platform of the goods lift, it fell to the ground floor without any warning. Kucinski suffered life-changing injuries in the fall and is now permanently paralysed from the sternum down.
Investigators told Liverpool Crown Court that the hoist had not been adequately inspected and maintained and was not suitable to support people when in the raised position. The hoist was not suitable for use with a platform to serve different levels without significant modification.
Further investigation by the Health and Safety Executive (HSE) revealed a similar accident had occurred a year earlier when one of the building's tenants stepped onto the hoist platform to remove the load, which jolted and without warning dropped in an uncontrolled manner to the ground floor. The tenant suffered a broken heel bone.
The owner of the building, Nicholas Devine, had not ensured that the hoist was thoroughly examined at any time and following this earlier incident any work that may have been undertaken on the hoist was sub-standard and did nothing to protect people. He had not assessed the risk arising from the work or put measures in place to prevent access to the lift shaft.
Devine admitted breaching Section 2 (1) of the Health and Safety at Work Act. He was jailed for 12 months and ordered to pay costs of £10,000.
The HSE's engineer's report said the installation was not a lift or a builder's hoist; it was a chain hoist attached to a partially-enclosed platform without any safeguards to prevent access by personnel when landing doors are open, or any safeguards to prevent uncontrolled descent. Had a report of thorough examination been carried, this would have prevented its further use.