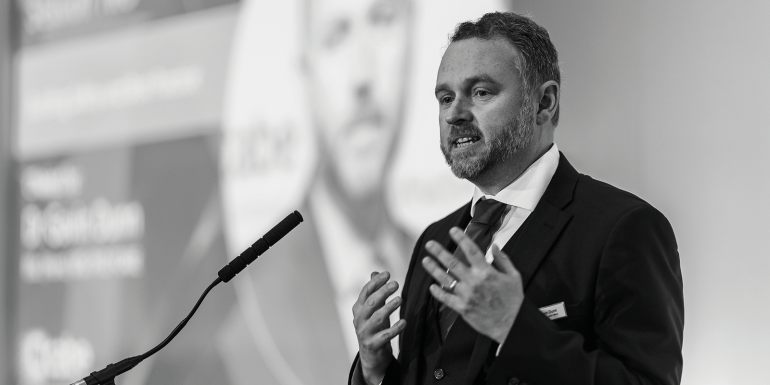 CABE's Chief Executive, Dr Gavin Dunn, has taken the decision to leave CABE at the end of January 2024.
Gavin joined CABE in January 2018 to develop and deliver a five-year strategy, with the goal to strategically reposition the Association and modernise its operational, digital and membership services.
Under his leadership, CABE has become a modern Association with strong governance which puts members at the heart of everything, an Association at the forefront of the sectors competency revolution, said CABE President Richard Smith. "His strategic objectives have raised CABE's profile and influence, adding significant value for all CABE members," he added.
We believe it is crucial that we take the necessary time to recruit the right individual, someone who will continue the work Gavin has developed
In February, Gavin will join Fire Protection Association (FPA) as Managing Director where he will continue to support the construction industry and the infrastructure for the professionals within it. This move will strengthen the relationship between CABE and FPA along with the establishment of new relationships across the insurance and fire safety sector.
Gavin will remain a committed member of CABE as he has done over the last 20 years.
Next Steps
An open recruitment process will begin in January 2024. In the meantime, Richard Harral, CABE's Technical Director, will carry out the role of Interim Chief Executive.