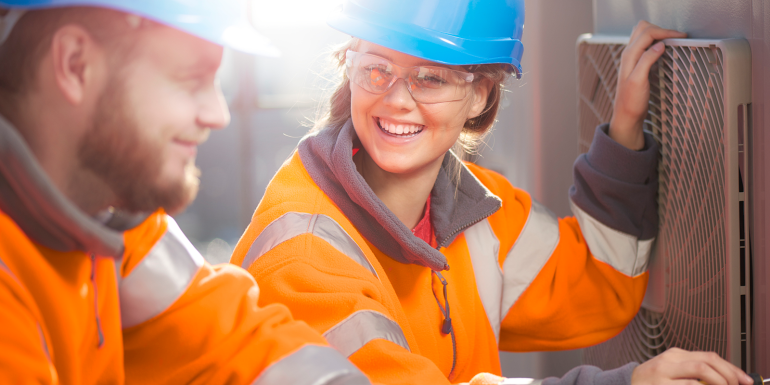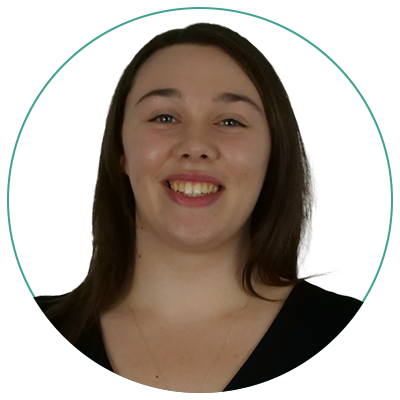 This week (7-13 February) marks the 15th Annual National Apprenticeship Week. CABE is committed to apprenticeships and wants to take the time to celebrate its own apprentices. Building Engineer takes a closer look at what inspired them in the first place.
Communications Administrator Abigail Crook is an apprentice at CABE. Here she shares her experience and what first sparked her interest in an apprenticeship.
"Before undertaking my apprenticeship, I was unaware of the benefits and opportunities that would present themselves by choosing to continue my learning. The initial appeal of an apprenticeship for me was the concept that I could combine two greatly rewarding experiences and manage them simultaneously. Being able to work in a full-time position would offer me the chance to start a career, and gain some real-life, valuable experience. All of which could be achieved whilst pursuing my education. These two factors completely swayed the decision for me, I had an opportunity to better both my personal and professional character. It was this notion that drew me to an apprenticeship.
"The benefits deriving from my apprenticeship are significant. Most importantly, I have been able to learn a wide range of skills relating to both the workplace and the real world. Better still, I have learnt how to reflect and evaluate on myself, a vital and helpful skill to have. As well as this, I have been able to earn a wage to support myself, whilst also gaining on the job experience. Experience in which the learning I am doing ties in effortlessly. Another important benefit of an apprenticeship for me is the impact it has had on my confidence. Without the learning and knowledge from my NVQ I would not be able to do my job. The skills I have developed from my learning have formed the basis of most activities in my daily role. Having this knowledge has allowed me to exert confidence in my role at CABE. I have achieved so much more in the past seven months then I ever thought I would. This is a benefit that I will forever be grateful for, as it is something I have struggled with for so long. 
"As this was my first serious and full-time job, a career was not something I had considered fully before starting at CABE. My main focus was to adapt to my new role as best and quickly as possible. However, that goal shifted as soon as I started my apprenticeship. I was surrounded by successful colleagues, many of whom were undertaking a diploma, master's degree, or extra qualification themselves. This was extremely eye opening as I was suddenly exposed to a wide range of opportunities and chances to develop myself. I was working in a company that encourages all staff to continue their learning, and I was able to see first-hand what opportunities this then presented. This alone has impacted my motivation in terms of my career, at only 18 years old I was in the perfect place to build a successful career with support around me. This would not have been possible without my apprenticeship as I wouldn't have had the opportunity to work at CABE. It is the experiences that have come from working with my colleagues that have motivated this goal.
"I believe that an apprenticeship is an excellent choice for any individual aiming to set foot into the working world, whilst being able to gain direct experience and a wage. Because of this, I would absolutely recommend an apprenticeship to anyone with a similar goal. A fellow colleague and former apprentice told me in my first week, "I know it can be a struggle but keep at it, because I gained a lot of valuable skills and experience from mine and now, I'm in a role that I love" and after only seven months at CABE, I fully stand by this statement. An apprenticeship also offers the opportunity to work with other individuals on the same path, offering guidance and support to others. Embarking on an apprenticeship is one of the most positive choices I've made."
Find out more about National Apprenticeship Week here.
Image credit | iStock