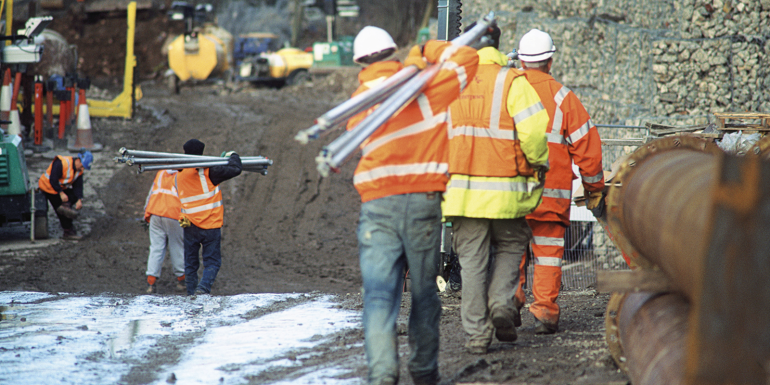 Tim Balcon, Chief Executive of the Construction Industry Training Board (CITB), has written to construction employers to invite them to take part in a pilot scheme that will not only offer job opportunities to ex-offenders but help employers fill their skills gap.
J Murphy & Sons Ltd, Her Majesty's Prison and Probation Service, employment specialists New Futures Network, HMP Berwyn, and the CITB-funded Onsite Experience Hub (which is managed by Procure Plus and the CITB) are looking for a group of willing construction companies who can come together and offer opportunities to prisoners who will be released in the coming months.
The required basic construction skills training will be completed by inmates while at HMP Berwyn and augmented with a site-based work placement. The employer will sponsor/mentor an applicant while undertaking their training. Induction with the firms will take place in custody in preparation for release, when ex-offenders will complete a mandatory work experience placement or start direct employment.
Interested employers have been invited to attend a Fresh Start awareness event on 5 April to see the prison facilities and hear success stories from J Murphy & Sons. Employers will be able to meet the candidates to explore their skill sets and identify available experience or employment opportunities. Prior to their release, the prisoners will complete a company induction to ensure they are ready to start work once released.
Image credit | Getty