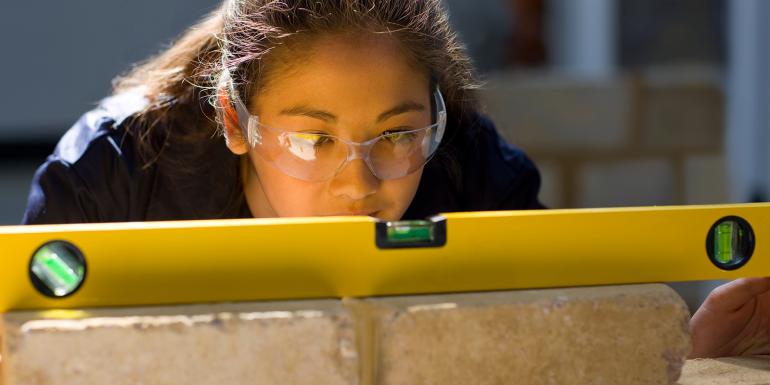 Changes are happening to some of the key construction apprenticeship qualifications in Wales, with the aim of better meeting the needs of employers and students alike.
The Qualifications Wales review decided to look at the occupations that historically have most apprentices in Wales. These are: site carpentry; architectural joinery; bricklaying; solid plastering and painting and decorating; and plant operations. Also included are trades that are becoming increasingly important, such as dry lining, timber frame erecting, civil engineering groundworkers, roofing (slate and tile) and wall and floor tiling.
Apprenticeships in these occupations are changing as new Level 3 apprentice qualifications have been developed for them. Entry requirements for the Level 3 Apprenticeships include several options to ensure inclusivity.
All other occupations will continue to follow the NVQ/Technical Diploma route and will not change while awarding bodies continue to offer these qualifications. The new apprenticeships come into play in September 2022.
Image credit | Shutterstock