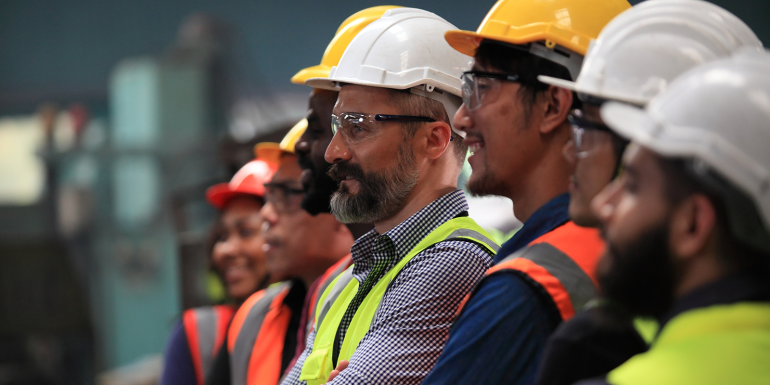 The UK engineering profession compares favourably with the general workforce on ethical behaviour and also has a good foundation of ethical practice, according to a report. 
However, support varies across industry and it will require a co-ordinated approach from individual engineers and technicians as well as companies and professional engineering organisations to help promote a culture of continuous improvement.
That's the conclusion of an independent national audit by business ethics consultancy GoodCorporation, which was commissioned by the Royal Academy of Engineering to consider ethical behaviour in the UK engineering profession last year. 
The consultancy's findings, published in Ethics in the Engineering Profession last month, draws on the input of more than 2,000 individuals, companies and professional institutions, who were asked about their experience of ethical practice. These were then compared with more than 3,000 responses from those in other careers and sectors. 
The comparison highlights some positive findings. Compared with 66% of the wider UK workforce surveyed, 80% of engineers and technicians said 'their organisations have a strong ethical culture and that operating responsibly is a priority'. 
The engineering profession also scores highly on ethical issues like the environment and safety. GoodCorporation found 94% of engineers 'agreed that serious adverse impacts on safety should be reported', regardless of whether this affected their career development.
What's more, in contrast to the wider workforce (65%), 84% of engineers and technicians were 'mindful of how their work affects the environment'.
However, the audit also reveals some areas where further work is needed. For instance, when engineers and technicians were asked about company cultures, a third said 'the work they undertake makes them feel ethically compromised'. What's more, 44% admitted that 'profitability is sometimes prioritised over fitness-for-purpose'.  In addition, 35% revealed they are 'asked to take shortcuts that they feel are unacceptable'. 
Perhaps not surprising given resources, engineers and technicians who work in larger companies receive more support around ethics than individuals working in smaller firms, the audit found. 
Engineering businesses that took part in the 2022 audit rank the safety, health and wellbeing of workers, business integrity and cybersecurity as their most relevant ethical risks. In addition, they report being well prepared to manage risks in these three areas. 
The audit also found that a large number of companies also recognise the increasing relevance of these risks in their supply chains and say they are working to mitigate them. 
Responding to Ethics in the Engineering Profession's publication, the Royal Academy of Engineering has accepted (on behalf of the profession) GoodCorporation's headline findings. 
Commenting on the areas for improvement, the Royal Academy of Engineering says the 'expected ethical behaviours' of engineers and technicians who work in the digital, IT and computing sectors 'should be consistent with those of the wider engineering community'.
On the issue of ethical company cultures, the body calls for a 'wholesale review of company values' and adoption of ethical values from top to bottom. Although the audit reveals that many of the companies surveyed 'are well advanced in their thinking and preparedness for the risks that they feel are most relevant', the Royal Academy of Engineering argues more can be done to 'ensure this thinking has the desired effect on culture'.
Reflecting the views of the profession, the Royal Academy of Engineering has outlined a number of areas where the profession will commit to work with its constituent bodies and other engineering partners to maintain and enhance ethical engineering practice (see box). 
Dr Rhys Morgan, Director of Education and Diversity at the Royal Academy of Engineering, said: 'The public must have confidence that engineering is practised ethically in the UK, and I am pleased that the results of this audit support other research that suggests engineering is a highly-trusted profession. Engineers work in the service of society and are therefore bound by a moral code of ethical behaviour to act in a way that upholds the high standards expected by the public.
"The findings of this audit not only provide insight into UK engineering ethical culture but also useful pointers on how future benchmarking exercises might be improved. Everyone working as an engineer or technician, whether a member of a professional engineering institution or not, is a member of the engineering community. We need to find new and better ways to reach and engage with that wider community of engineers more effectively.
"As a self-regulated profession responsible for much of the technology, infrastructure, products and services that support 21st century society, we cannot be complacent and we must strive to be the most ethical profession we can be.'
In response to the GoodCorporation's key audit findings, the engineering profession will commit to the following:
Build within the profession a greater awareness of, and alignment with, the Engineering Council/Royal Academy of Engineering Statement of Ethical Principles.
Map the roles and responsibilities for the various stakeholders in UK engineering regarding ethics.
Explore how smaller engineering companies can be better supported to develop and embed the resources necessary for ethical practice.
Improve ethics resources developed for professional engineers and technicians to use as part of their continuing professional development (CPD).
Examine mandating minimum requirements for ethics-related CPD among professionally-registered engineers and technicians. 
Assess the availability of channels for UK engineers and technicians to call out bad practice and consider the need for a prescribed body to support this.
Create better links between professional engineering institutions and employers/companies across UK engineering.