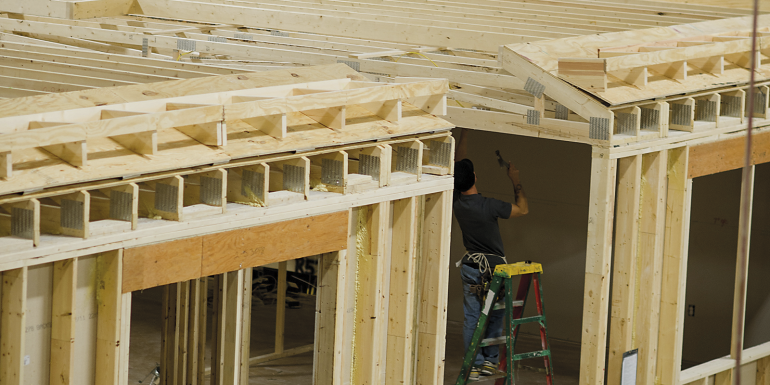 Prefabricated homes have been long-heralded as the future of house building; but if the arguments for homes to be manufactured like cars are so compelling, why is factory-built housing not more common? 
That's the question that NHBC Foundation's report Modern methods of construction: building on experience examines. It scrutinises notable periods of transformation in the industry and explores the elements of design, as well as the social and economic influences, that fuel change. The report notes that we are at a critical time in the development of Modern Methods of Construction (MMC). The potential benefits are compelling, yet conventional construction remains dominant in the UK.
The report also looks at the history of non-traditional housing through a range of different technologies and advancements since the 19th century and how builders and developers can harness technological advances to respond to the increasing demand for new homes.
NHBC's Head of Standards, Innovation and Research, Richard Smith FCABE, said: "This report looks at the best features of homes from the past to inform the homes of the future."    
To download the report, visit: nhbc.co.uk/mmcreport
Image credit | Getty