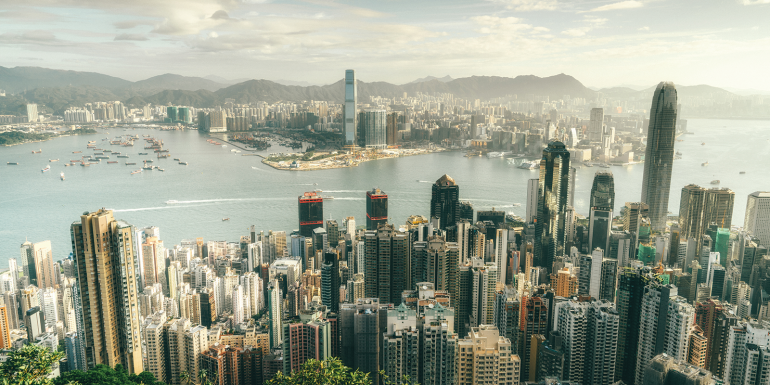 The opening of the new CABE Hong Kong office is accompanied by a new Chapter Chair and General Manager.
In line with the Chartered Association of Building Engineers' (CABE) development strategy to further invest in its international chapters, we are pleased to announce that the new CABE Hong Kong office is now open. This is a significant investment for CABE in Hong Kong and reinforces our commitment to the region and continued aim to share knowledge, raise standards and develop professionals throughout the global construction industry.
In addition, to further the good governance and member representation of our activities, CABE is pleased to announce that Kyran Sze has been appointed as the new Hong Kong Chapter Chair. Kyran replaces Ivan Chan, who at the request of the Board has stepped down as Chapter Chair and Ambassador.
Kyran is the Founder and Chair of Kyss Properties Ltd, a company that specialises in property investment in Beijing, Shanghai, Guangzhou and Shenzhen, as well as property development in Hong Kong and Japan, and project management. He is a CABE Fellow and is eager to increase his involvement with the Association. He aims to improve services for members in Hong Kong and enhance the professional recognition of building engineers.
We would also like to introduce Vivian Sie, who joins the CABE team as General Manager of the new Hong Kong office. Vivian has previous experience working for a professional body and regulator in Hong Kong, and she brings a wide range of skills and expertise to the role. She understands the importance of professional qualifications in the construction industry and the recognition it brings to members in their professional roles.
They will be dedicated to raising CABE's profile and influence, ensuring robust and transparent governance of the chapter, and introducing improved local services for members, including:
establishing regular local CPD, seminars and workshop events for members and professional colleagues
improving communications with all members and partners
organising the provision of profession al interviews in Hong Kong
supporting the implementation of CABE's Engineering Council Licence so members can benefit from CEng registration.
CABE formally became a Licensed Member of the Engineering Council
in January 2020; this affords CABE the highest level of recognition of engineering bodies globally, having both a royal charter to grant the title Chartered Building Engineer and now the option for members to add the additional CEng registration if they wish.
CEng is the most recognised engineering title globally, and links CABE, its members and partners to the Washington, Sydney and Dublin accords, affording members the recognition from professionals across borders in countries around the world.
We are sure you will join us in wishing Kyran Sze and Vivian Sie success in their new roles. 
To contact CABE's Hong Kong office:
T: +852 3915 7511
E: [email protected]
 
Image credit | iStock