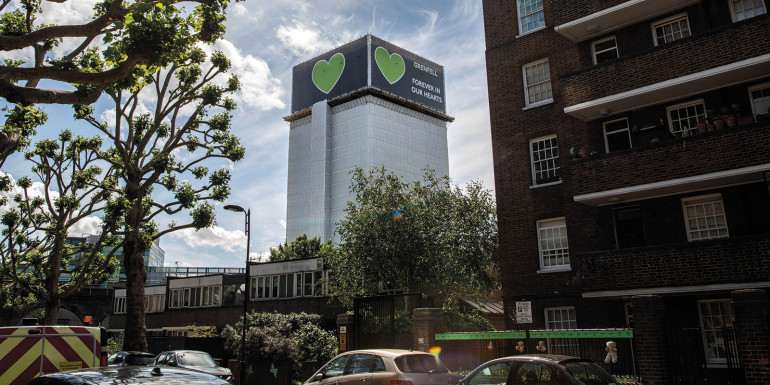 The latter months of 2020 saw many sensational headlines in the media around the ongoing investigation into the Grenfell disaster. It is important to focus on the facts rather than the headlines, and video coverage of the evidence can be viewed here: grenfelltowerinquiry.org.uk/
The inquiry has been focused on examining the testing, marketing and sale of the insulation materials attached to the walls of the tower. That is, the cladding panels (thin aluminium sheets bonded to a core of polyethylene) and two forms of combustible foam insulation fitted behind them. The inquiry has brought to bear the tests' inaccuracies, which led to errors in classification and marketing of the products, and the far-reaching implications of faults throughout the long, decision-making chain of communication within the industry.
As Peter Apps' article in The Spectator notes: "What has emerged is evidence that suggests each of these firms were aware their products posed serious fire risks, but this was concealed from both regulators and the market so they could be sold for use on high rises."
Apps' goes into further detail of the evidence presented in this Inside Housing article bit.ly/GrenWk19. The inquiry is ongoing. 
Image Credit | Alamy