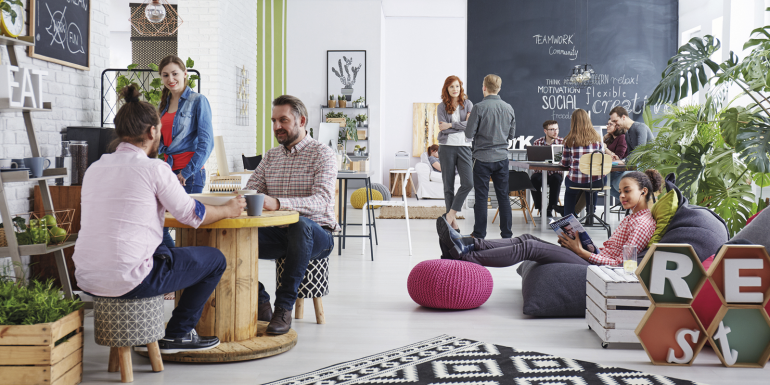 Sleep pods, fresh fruit and discount gym deals can attract reluctant working-from-home workers back to offices to boost struggling high streets after lockdown and adapt to the new era of remote working, says Rob Diamond, one of the first people in the UK to achieve the new international WELL Accredited Professional qualification.
"You might have mental health support or a circadian lighting system or sleep pods with hammocks, more plants and daylight... Google, Apple and other big blue-chip firms aren't doing this just to look good. It's all scientifically backed up and will result in happier and more productive teams."
A YouGov survey found that almost one in five workers want to work from home permanently after the pandemic. A further two-fifths want to work remotely some of the time. The international WELL Building Standard is a new rating system designed to improve health and wellness in buildings such as offices, schools, hotels, shops and leisure centres. It features ten elements, including air, water, light, movement, sound, community and mind. Under a WELL scheme, offices can have hybrid quiet areas, with acoustic noise levels targeted in open-plan and private spaces. Diamond suggests "investing in building wellness" to boost productivity, creativity and staff retention.
Image credit | iStock