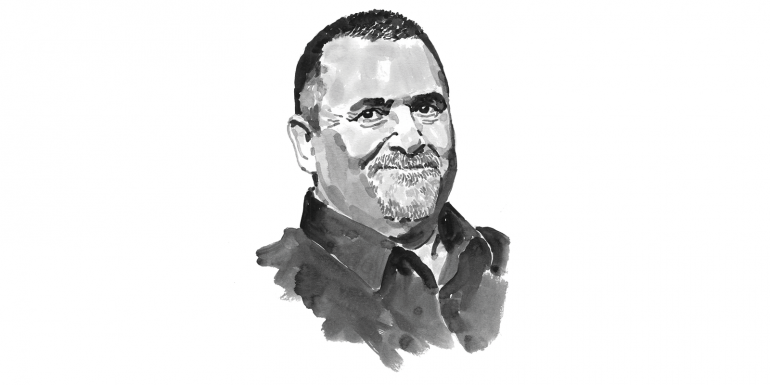 I feel my year in office is flying by; I'm now getting ready to chair the Association's AGM later this month, where we will discover who will be joining the board in June and who will be the next Vice-president.
In the past few years, we have seen many news reports on our industry and many of them have shown the industry in a negative light. But what can we do to improve the public's perception of the construction industry? Personally, I think it's time for all of us to take a proactive role in developing links with our politicians – they seem to have half an idea of what we do and how we do it, but do they really understand the different job roles, skills and professionalism needed to ensure a project is delivered safely and to the highest possible standards?
Homelessness and the housing shortage are problems that plague every city in the UK. If you walk around my local city of Glasgow, for example, it is not long before you see someone who is homeless and in need of somewhere to stay. This is why it was great to see the Scottish government setting aside money for local authorities to spend on rehousing schemes (see bit.ly/ScotlandHomelessHelp for more details). This money will help to provide homes and will help people from all backgrounds.
Construction safety should be a fundamental part of how we look at building – everyone should feel safe and secure in the places where they live and work. Grenfell highlighted that we need to do things differently, and it is important that we take heed of its lessons and make changes. But what else can we do?
I encourage you all to share ideas and innovation with members in your local region or chapter. By collaborating across professions, building engineers can start to make a difference in the industry. Join the CABE Community (cbuilde.com/cabecommunity) and share best practice and views with building engineers from around the world.
We can all make sure we continue to undertake regular CPD. By further enhancing our knowledge and our experience, we will improve our competency and our professionalism.
There are many examples of professionals in the construction going the extra mile, producing buildings that are inspiring; we should do more to promote these projects and activities. Accolades such as the
CABE Built Environment Awards allow us to highlight what is good in our industry and opens the public's eyes to what good looks like.
The Association is growing. The developments that have taken place at HQ over the past few years, such as the revised competency frameworks and the improved relationships with other professional bodies, including the Engineering Council and the Society for the Environment, will enhance the profile of all CABE members in the UK and across the world.
Stewart McArthur
BSc (Hons) PCABE FCABE CABE President
Image credit | Sam-Kerr