Inquiry launched to investigate decline in engineering apprenticeships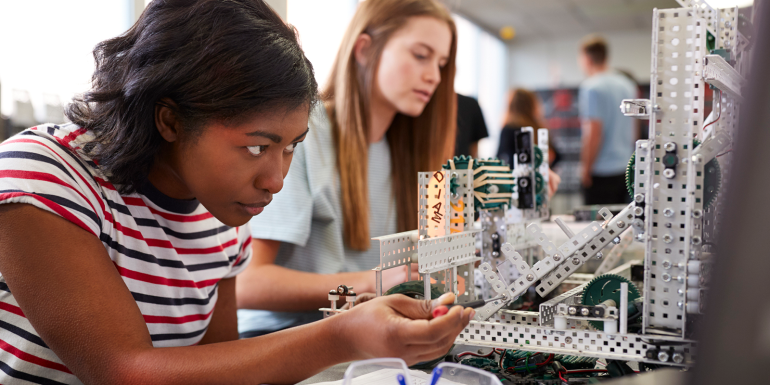 An inquiry into the decline of UK engineering apprenticeships has been launched by former Labour and Conservative ministers, Lord Willets and Lord Knight, in partnership with Engineering UK.
Fit for the Future: Growing and Sustaining Engineering and Technology Apprenticeships for Young People seeks to identify the barriers and vital solutions which could help to increase the number and diversity of young people taking up apprenticeships in our sector, whilst also contributing to the wider debate around skills reforms.
Despite a modest uptick in numbers last year, engineering-related apprenticeship starts in England are still 9% lower than in 2014/15. The uptake varies by subject with a 34% decline for engineering and manufacturing technologies.
Given this acute UK skills shortage, growing demand for engineers and technicians and importance of apprenticeship pathways in delivering skilled engineers, this inquiry is seeking to hear views from a range of stakeholders within STEM, the engineering profession being a key player, and presenting a significant opportunity to be involved in shaping the policy around engineering education.
The call for evidence remains open until 27 February. Submit your response here.
Image credit | iStock