Inquiry seeks solutions to reverse the decline in apprenticeships uptake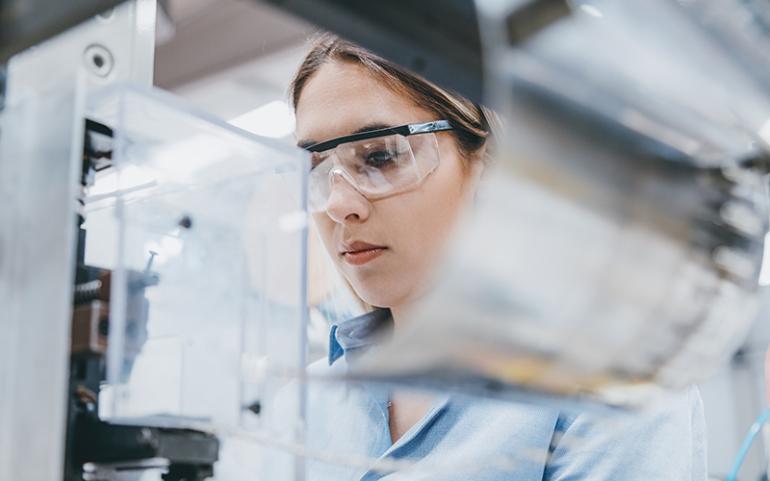 An inquiry has been launched to uncover the reasons behind a drop in the number of young people starting engineering, manufacturing and technology apprenticeships since 2014/15.
Led by former Labour and Conservative ministers Lord Knight and Lord Willets, in partnership with EngineeringUK, the inquiry is looking to identify solutions and good practice which could help boost the number and diversity of young people that pursue technical routes like apprenticeships.
Highlighting a 9% decline in engineering-related apprenticeship starts in England since 2014/15, the partners have issued a 'call for evidence' to better understand the reasons behind the fall.
As the Fit for the Future call for evidence document notes, however, it is a complex picture and varies depending on the individual subject.
Engineering and manufacturing technologies have seen a particularly pronounced decline with a 34% drop in uptake since 2014/15, the document reports. At the same time, apprenticeship starts on other subjects such as information and communication technology (ICT) and construction, planning and the built environment have increased 46% and 42% respectively.
Significantly, the document notes that the decline in the number of apprenticeship starts is being driven by a 'marked decline' in the number of young people taking up lower-level apprenticeships, particularly intermediate apprenticeships (Level 2).
'The pandemic, Brexit and the urgent need to decarbonise and reach net zero by 2050 have all highlighted the UK's skills and workforce shortages and as a result have shone a spotlight on our education and skills system, raising questions whether it is fit for purpose,' says the call for evidence.
One of the inquiry's main aims is to better understand the barriers that young people face in accessing apprenticeships in engineering, manufacturing and technology.
The inquiry is seeking views from a wide range of stakeholders, including engineering and tech employers, young people, STEM outreach organisations, sector bodies, youth organisations, education and training providers, think tanks and policy makers.
The partners are particularly interested to hear from young women, disabled young people and/or young people with special educational needs and young people from minority ethnic backgrounds on the barriers they have experienced since these groups have been underrepresented in the engineering profession.
They are also looking to hear from contributors who can share any case studies that have shown promising results in widening apprenticeship opportunities.
The call for evidence document contains a list of inquiry questions and EngineeringUK has requested that any written evidence provided to inform the inquiry should be no more than 3,000 words.
Submissions should be emailed to [email protected] no later than 5pm on 27 February 2023.
Image credit | iStock