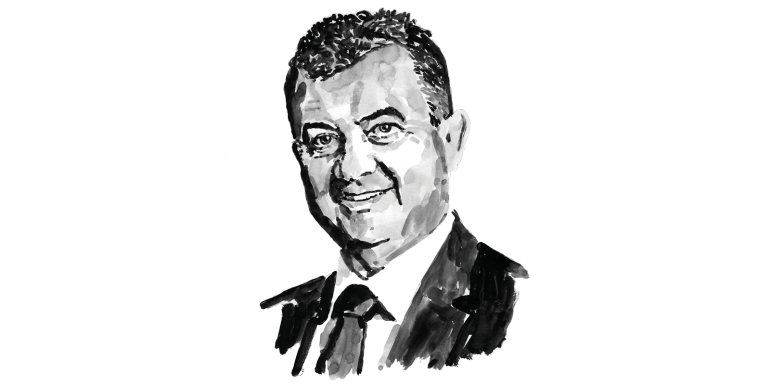 It is my great honour to have been installed as President of CABE, witnessed by my wife Geri, two of my daughters – Grainne and Geraldine – my sister Fiona and my goddaughter Grace.
I follow in the footsteps of a long line of esteemed, learned and distinguished Presidents who have worn the chain of office before me. Stewart McArthur has been a true ambassador for CABE, always keen to listen to members and champion their ideals. We are indebted to Stewart for his wise counsel and his service.
I started my career as a trainee in local authority building control, working my way up to area surveyor and then senior surveyor. I returned to university to attain a postgraduate qualification in fire engineering and spent 12 years in building control as a specialist support officer in fire safety for a cluster of councils in Northern Ireland. For the past five years, I have worked as a consulting fire engineer in the private sector. The work involves validating fire risk assessments and developing fire engineering strategies.
I have been a proud member of CABE for 20 years, and have been active in the Northern Ireland Region for ten years and on the Board for the past two. I have watched the Association go from strength to strength. Membership numbers continue to grow numerically and geographically; I've witnessed significant improvements in our governance, our ethics and our disciplinary procedures. This is a testament to the quality of the services that CABE delivers.
Our industry is awash with uncertainty. There is a skills shortage at all levels, so CABE is working with academic partners to promote construction engineering as a career choice. The invasion of Ukraine has exacerbated the shortage of construction materials, causing spiralling costs, delays and fractured relationships. The cost of energy is increasing and there are wider discussions about national fuel security. The Future Homes Standard and the recent uplift to energy efficiency standards in England, which come into effect in June, go some way to addressing the issue in new homes, but urgent steps to address existing homes are needed.
The Building Safety Act paves the way for a better safety system. Central to this is competency – not only that of fire safety professionals, but for everyone involved in the construction process. This comes at a time when product manufacturers are required to migrate to the UK Conformity Assessed marketing regime – or, in the case of Northern Ireland, the UKNI mark – by the end of this year. 
These are just a few of the challenges facing CABE members, our Association and our industry. As your President, I will work with CABE colleagues and the Board to ensure our members are well placed to meet the challenges that they face. I am confident that collectively as building engineers, we can make a real difference to people's lives, to our built environment and to our planet.
Joseph Birt PCABE FCABE
CABE President
Image credit | Sam-Kerr