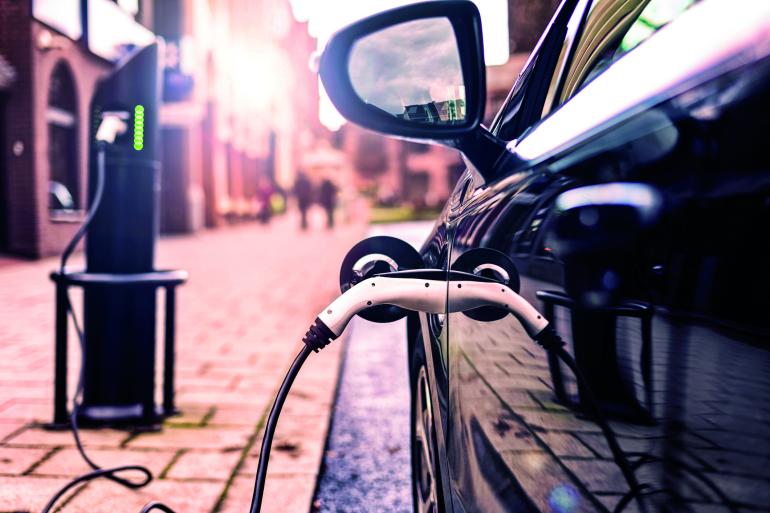 New regulations for all new homes and buildings in England to have electric vehicle charging points installed as standard come into force from 2022.
These include supermarkets, workplaces and buildings undergoing major renovations. Together with new homes, this could result in up to 145,000 charge points being added each year over the next decade. England is the first country to mandate such building regulations.
Michael Kenyon MIET, Head of Electrical Technical Development at Bureau Veritas Group, said the regulations were a positive move but did not address the need to ensure existing buildings have the same requirement. He also welcomed the investment by National Highways for energy storage systems in giant batteries at service stations where the grid supply is not enough for rapid charging infrastructure as "an excellent way to tackle range anxiety amongst electric vehicle (EV) users".
The National Highways scheme forms part of the Government's goal of introducing around 6,000 high-powered chargers on the motorway network by 2035. The systems store energy in quiet periods and then provide rapid high-power charging at busy times. Using battery storage also paves the way for service stations to become prosumers (both producers and consumers of energy) through the installation of solar technology, which could generate, store and use solar energy for EV charging, creating a more sustainable future.
Image credit | iStock