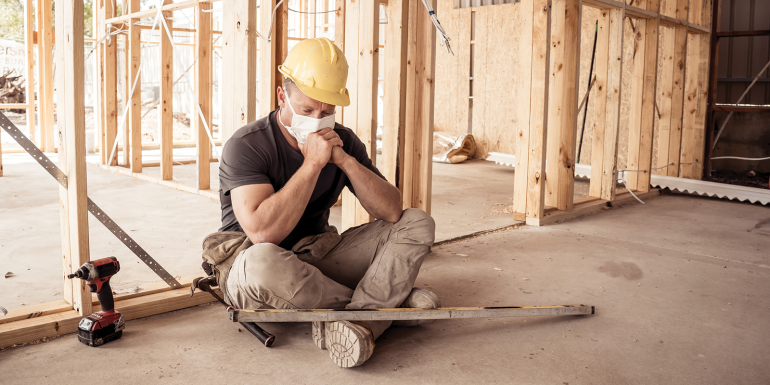 The CIOB report Understanding Mental Health in the Built Environment shows 26% of construction industry professionals thought about taking their own lives in 2019 – before the Covid-19 pandemic had hit the industry – and 97% recorded being stressed at least once in the last year.
"Job insecurity, long hours, time away from families, lack of support from HR and late payments all contributed to the silent crisis," says CIOB President Professor Charles Egbu, "and it is almost guaranteed that Covid-19 will have made things worse."
The report contains recommendations to tackle this crisis. It calls on construction firms to do more to identify risks, improve awareness through training and events for staff, encourage more open discussion of mental health and wellbeing in the workplace and provide specialist support services. Larger firms should also consider how they can support other businesses in their supply chain.
Recommendations for government include reviewing the Construction Skills Certification Scheme (CSCS) to include mental health support, updating the Health and Safety (First-Aid) Regulations 1981 to ensure workplaces make provisions for mental first aid, and implementing the recommendations of the government's own Thriving at Work report from 2017.
Image credit | iStock