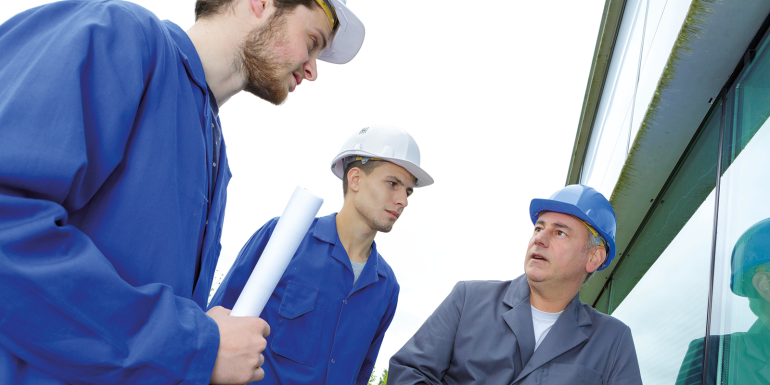 Stephen Kidd, Associate Director at Quadrant Building Control, took the opportunity at the CABE Built Environment Awards to announce the launch of the Quadrant Building Control Training Programme.
Over the past five years, the total number of building control applications processed by Quadrant has gone from 14,000 to approaching 60,000. This demand was described as concerning, especially as Stephen noted that the drive to recruit is hampered by a lack of trained, competent and technically excellent people in the profession.
The Quadrant Building Control Training Programme will be staffed by those who have experience in both building control and education. It will offer a combination of practical on-site training in addition to online learning and face-to-face training seminars, covering every aspect of the Building Regulations and Approved Documents, along with all other associated guidance and legislation. It is designed to align with professional bodies' competency frameworks and will reflect any changes to the building control process and profession occurring as a consequence of the new Building Safety Regulator.
He noted that for the first four vacancies on the programme, Quadrant received 215 applications. "The demand is clearly there," said Stephen, "So let's get training the next generation of building control surveyors."
For more, visit quadrantai.co.uk
Image credit | Alamy