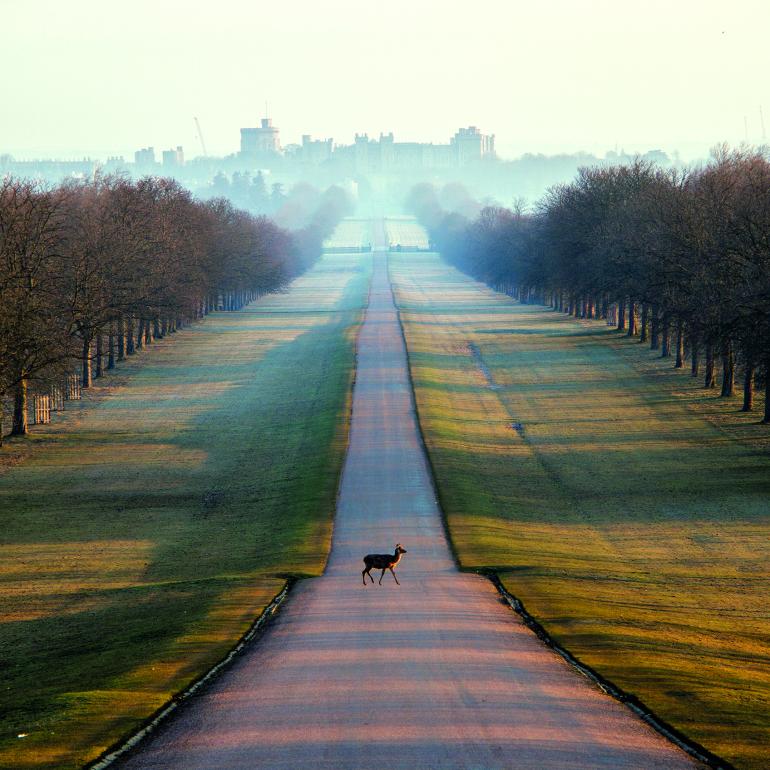 Springwatch's Chris Packham and the rewilding campaign group Wild Card have asked the Crown Estate to consider pledging a portion of its 615,000 acres to wild nature.
Wild Card also asked if the Crown Estate would convene a discussion with other major landowners such as the Church Commissioners, the National Trust and the universities of Oxford and Cambridge to discuss rewilding and nature recovery on their land. Wild Card also asked it to consider undertaking opportunity mapping to calculate the optimum areas of its landholdings to return to nature – for example, areas between two nature reserves that could join up natural landscapes.
The Crown Estate manages a £14.1bn portfolio, which includes Windsor Great Park, urban areas such as Regent Street in central London as well as 264,000 acres of farmland, woods and uplands. An independent commercial business, it hands all its profits to the Treasury, which passes on 25% of profits – with a two-year time lag – to the Queen through the Sovereign Grant. "It has enormous potential for rewilding, and they recognise that," said Packham.
Image credit | Getty