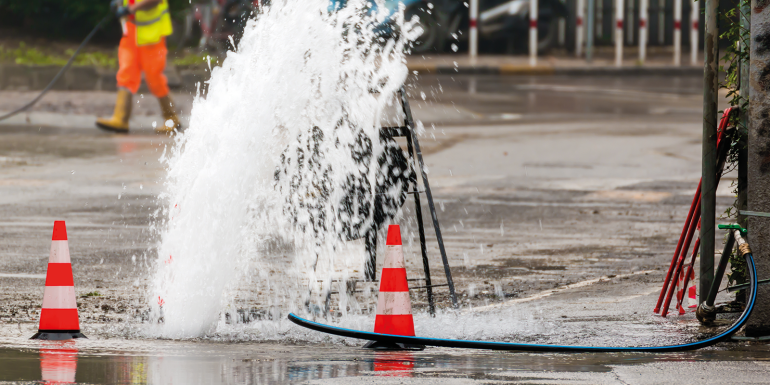 Mike Ward, Territory Director at Wavin UK & Ireland, says we need to rethink how we manage water.
"Drought and climate change issues are taking hold of our towns and cities. It is important that designers, water management companies, utility providers and public bodies work together to proactively implement more measures that can combat the impacts of extreme weather patterns, to help prevent lasting damage and avoid devastation.
"When it comes to threats to our infrastructure, drought and flash flooding pose big risks. However, they can both be mitigated through innovative integrated infrastructure and more comprehensive water management solutions. The droughts we're seeing across Europe now are indicative of a failure in proper water management.
"It's habitual to see 50% water loss through leaks in outdated distribution systems in urban areas. We must change the way we use water as part of broader climate adaptation efforts. It's not just about using less water, discharging more water faster or building bigger reservoirs. It's about using water at the right time and in the right place.
"The way we treat water is unsustainable. We should treat it as a precious asset and not a disposable commodity. We must reuse it where there is too little, filter it where it is too polluted, and return it to the ground when groundwater supplies are depleted. This would close the loop and shift the problem from the downstream end to the upstream end. A circular mentality must underpin every urban design step we take. We must make every drop count.
"We must connect systems often viewed as independent – such as wastewater, rainwater and tap water systems – to create circular, controlled cycles around buildings, neighbourhoods and even cities. Then we should apply this concept to different disciplines, partners, technologies, designs and solutions to collectively achieve the most adaptive and inclusive infrastructure." For more, see page 40.
Image credit | Shutterstock