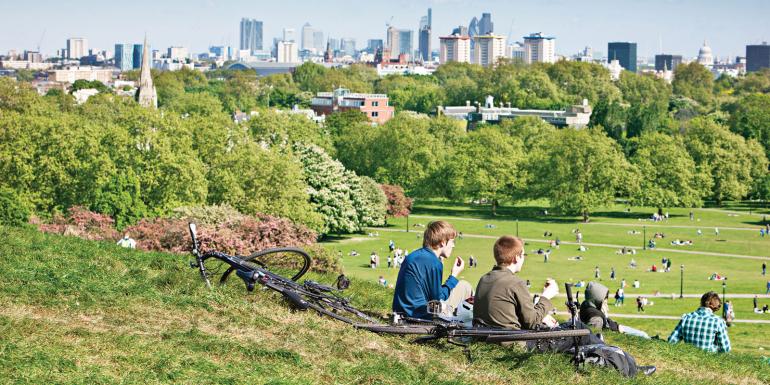 Cutting air pollution and improving green spaces in cities would immediately improve the health of the poorest people in society, notes a report from the European Environment Agency.
Poor people are more likely to live in areas with high air pollution, which causes 400,000 premature deaths in Europe each year, and noise pollution, which contributes to 12,000 premature deaths a year and raises stress levels. They are also likely to have less access to green and blue spaces – such as riversides and coastal areas.
The EEA found that countries with less social inequality and cleaner environments showed improved health, with Norway and Iceland showing the lowest level – 9% of deaths attributable to environmental factors – while in Albania the proportion was more than one in five, and in Bosnia and Herzegovina more than one in four.
"Poverty often goes together with living in poor environmental conditions and poor health," said Hans Bruyninckx, the executive director of the EEA. "Addressing these connections has to be part of an integrated approach towards a more sustainable and inclusive Europe.
Covid-19 has underscored how health is affected by access to clean air and green spaces, with research suggesting links between air pollution and worse outcomes for those with the virus. The EEA said it was examining the potential links.
Image credit | iStock