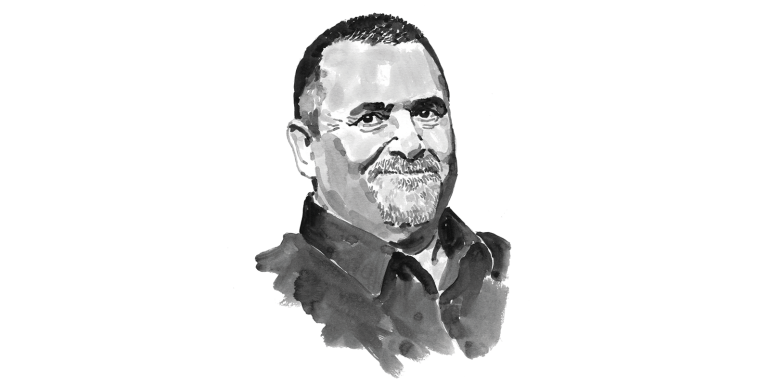 It only seems like yesterday I was writing my first President's welcome, and what a year it has been. I have met many members from all over the UK and Ireland, and while I have unfortunately not been able to physically visit the international chapters, I have enjoyed the opportunity to present virtually at both the Malaysia and Hong Kong chapters.
So, to my thanks: I must thank my wonderful wife Alison for supporting me to follow my dream of becoming President of this great organisation. It may not have been what you signed up for, but it was a good year all the same. And to all my family for putting up with the grouchy (Papa) bear.
Also, I must thank my employer Q Assure Build Ltd for allowing me the time to the carry out my key duties without complaining, and indeed proactively encouraging me to do so. Q Assure is a very active organisation, leading the industry in developing quality within the warranty section. Its mission is to do this one building at a time.
Thank you to the CABE staff, the executive team and especially Laura Richardson for her help during my year in office.
Finally, I must thank all our members, regional committee members and board members for their time and input into our organisation. CABE would be nothing without its members and volunteers; they absolutely drive our organisation forward.
I cannot write this page without mentioning Covid-19 as this has badly affected everyone – indeed, even over the past few months we have had to cancel some events as a result. Although this has been a trying time, as an organisation we have taken this opportunity and learned from the experience. We have risen to the challenge and continue to leverage technological opportunities through Zoom and Teams meetings, introducing greater connectivity and access to every CABE event. The advantages of these platforms are clear, allowing CABE to attend regional
AGMs, buildeng events and enabling virtual attendance at the CABE Malaysia Conference.
I feel I need to make a comment on this my final President's page on the Ukraine war. My personal perspective is that this is a war that should not have been and has caused the deaths of many innocent people. My heart goes out to the people of Ukraine, though this is my personal position as CABE cannot and should not be involved in politics.
By the time you read this I will be getting ready to hand over the chain of office to Joseph Birt. I know that he will lead CABE well and that with him the organisation is in good hands. My advice to Joseph is to enjoy the year in office as it passes in the blink of an eye.
Take care and keep safe.
Stewart McArthur Bsc(Hons) PCABE FCABE CABE President
Image credit | Sam-Kerr