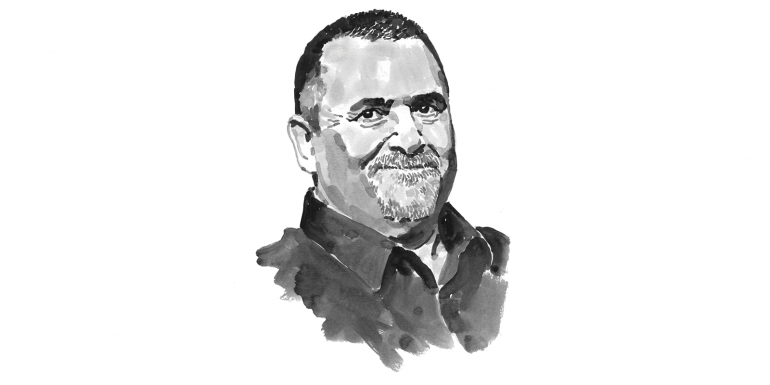 We are quickly approaching the end of the year and to some extent it feels like we have bypassed the summer.
As I've mentioned in many of my addresses since becoming president, Covid-19 has resulted in many changes to our industry. However, I believe we are now working towards a new normal; my diary supports this sentiment, with a rise in invites to face-to-face meetings.
However, it would be remiss of me not to note one of the positive changes Covid-19 has brought: with the continued adoption of hybrid working models, people can attend meetings and events remotely. This allows events to be delivered safely and collaboratively while opening them to a wider audience and promoting inclusiveness for those unable to attend. I have personally loved the opportunity to meet so many of you remotely; I can't deny my growing excitement for the AGMs next year, which will allow me to meet many more of you. Additionally, as we continue to welcome new members to CABE, I am ecstatic at the prospect of seeing new faces as well as old ones.
Conference season is upon us, and I hope to see some of you at the CABE Annual Conference being held this October, both in person in Milton Keynes and online. This is a great opportunity for our industry, and it's excellent to see Peter Baker agreeing to make an exclusive speech for all delegates.
Another fantastic announcement is that Dame Judith Hackitt will be attending. And if that wasn't enough, we are also blessed to have Mark Farmer and Sir Ken Knight joining us, providing the opportunity to review the current state of the industry. I would also like to highlight that the winners of the CABE Built Environment Awards will be announced during the conference dinner.
Back to current business, a number of consultations have been launched recently. I believe the results of these consultations will lead to positive changes within the industry and in the way we work. I would encourage all building engineers to participate and engage to ensure that your views are heard.
I continue to see, and highlight across my network, some of the fantastic buildings currently being constructed. I would encourage all professionals to continue to share and highlight examples of good practice. While recently I have been able to cover Scottish sites only, I look forward to the further relaxation of Covid restrictions and hopefully extending these visits elsewhere.
Having now also taken up the role of CIC Scotland Chair, I would be delighted to hear your view on how we can continue to develop the industry here. We are looking at increasing young people's awareness of construction and considering how to attract school-leavers to the built environment sector. I would welcome any thoughts on how you think this could be achieved.
With all that in mind, I would like to thank everyone for their continued support during these difficult times. I look forward to seeing some of you in Milton Keynes on 14-15 October.
Keep safe.
Stewart McArthur, BSc (Hons) PCABE FCABE
CABE President
Image credit | Sam Kerr