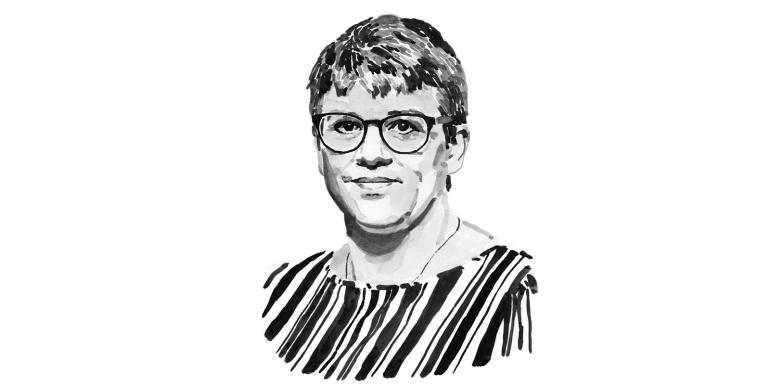 Three months in and Brexit is still playing second fiddle to Coronavirus in the headlines. However, I have been shocked to read that during the first lockdown, the construction industry was responsible for more suspected modern slavery cases than any other industry, with confusion arising from Brexit alleged to have exacerbated the risk of exploitation. It is not only foreign workers who are vulnerable. The modern slavery charity, Unseen UK, has reported that UK nationals make up 35% of all victims.
Many of you will know my feelings about equality and integrity. I have spoken about diversity and inclusion and mental health and wellbeing in the construction industry at regional AGMs and online buildeng events, and I have shared the tell-tale clues of when someone might be suffering. Many signs of modern slavery are the same… So how, in the 21st century, is our society allowing this vile practice of exploiting our most vulnerable citizens to escalate? While some of the larger companies and public sector employers are aware of the issues and have adopted robust processes to eliminate poor practice, many workers in small- and medium-sized enterprises remain vulnerable to exploitative practices, cloaked from public view by the hidden nature of modern slavery.
It is vital that we raise awareness to dispel the myth that modern slavery is something that happens in other countries – we each have a responsibility to stop turning a blind eye to procurement and payment practices that perpetuate forced labour in the construction workforce, to understand the risks, identify potential weak points, recognise the signs, communicate when something is wrong and report malpractice.
Working in built environment enforcement, I see cases of unlawful development and contraventions of regulations every day. The Planning and Building Regulations alone are incredibly complex, but, coupled with the raft of other construction and employment-related legislation, it is understandable that breaches of the rules occur, intentionally or not. If navigating the rules becomes too fraught with frustrations, delays and costs, it should come as no surprise if it leads to short cuts, poor decisions, exploitation of loopholes and disastrous outcomes. Of course, this often leads to the rules being reviewed, with changes introduced to prevent recurrences, so it might feel as though we are trapped in a vicious circle of ever-increasing regulations.
The Building Regulations are about to undergo the most significant changes in over a decade, and, as I write, the UK government is peeling back layers of red tape to assist businesses as the country gradually emerges from the Covid-19 lockdown. The global pandemic has certainly forced us all to reflect on what is important.
I sometimes feel that my aspirations for a fair, honest and ethical industry, where each one of us acts with integrity to do the right thing, are naïve and unrealistic. But I will always remember the CABE motto Probitate et arte – with integrity and art – and will not give up my call for a kinder, better world for us all.
We need to face up to the hidden nature of modern slavery and empower each other to recognise the signs of modern slavery, bullying and discrimination.    
Jayne Hall BSc (Hons) PCABE FCABE
Chartered Building Engineer
CABE President
---
Further reading 
Increase in slavery risk, bit.ly/ConstructionNewsSlavery 
Covid-19 impact report, bit.ly/ModSlaveryHelpline
Spotting modern slavery, bit.ly/UnseenSignsOfSlavery
Unseen's 2019 summary, bit.ly/Unseen2019Assessment