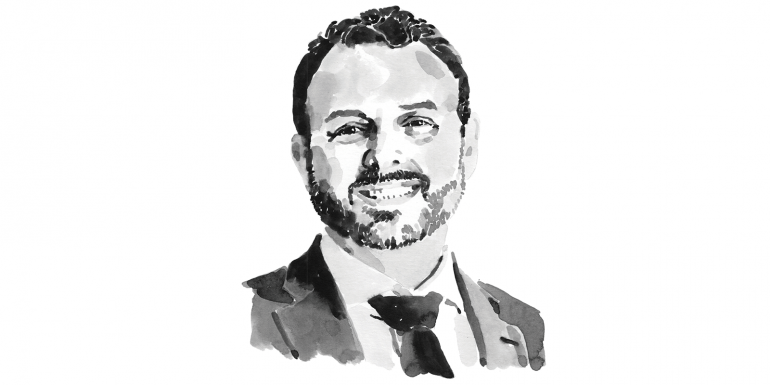 This month, I'd like to share with you a few reflections on the state of the Association and our plans, following what has been a rather extraordinary year. It has been an incredibly challenging period, but it's been a period where the Association has continued to innovate and thrive, despite everything the pandemic has thrown at us.
CABE continues to provide industry leadership, especially in the areas of building safety, sustainability and Covid response. We've developed new ways to support and engage with our members online, enabling us to reach a much bigger audience with a wider range of content, in a way that is Covid safe, cost effective and saves a significant amount of travel-related carbon emissions. We have also recently launched the new Student Spotlight events designed to support student members to transition into their careers, with practical advice and support by several CABE company partners.The inauguration of our new President, Stewart McArthur, saw the Association's first in-person event in more than 14 months, socially distanced of course. It also marked the completion of the refurbishment of CABE's headquarters building. The new CABE Board has met for the first time, planning how to mark the Association's upcoming centenary in 2025, agreeing the business plans necessary to support CABE's continued growth globally and return its financial position to pre-pandemic trading levels.
The planned Annual Conference and Exhibition in October is looking to be a highlight, with a tremendous line up of speakers, including Mark Farmer, Dame Judith Hackitt and Sir Ken Knight, exhibitors too numerous to mention and guests from across the Association and the wider construction industry. Tickets are selling quickly, so if you haven't yet booked your place, I encourage you to do so.
No doubt the challenge of the pandemic will continue for some time yet. Nonetheless, the reform agenda for building safety, sustainability, diversity and inclusivity remain big and urgent challenges. In re-opening following pandemic safety, we seek to find a new balance between what we do and how we do it, balancing the best of our new online and digital capabilities with selectively re-introduced face-to-face activities. All built around a very simple, but powerful, idea of putting competency at the heart of everything we do.
I remain, as ever, convinced that CABE members, with their mix of practical skills, knowledge and understanding, working across the various technical disciplines within the built environment, are well placed to deal with these challenges.
Dr Gavin Dunn, Chief Executive