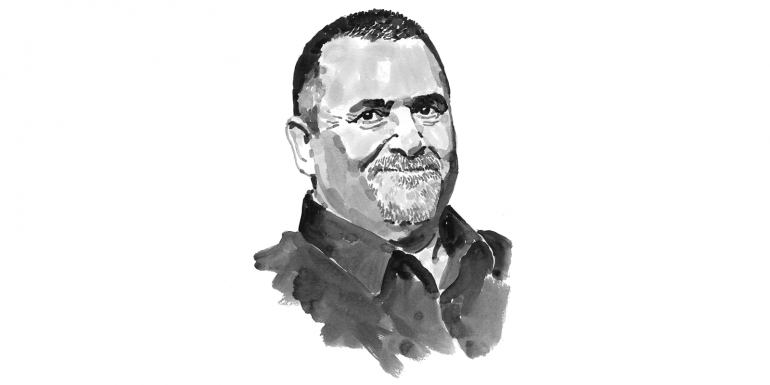 Time seems to be passing so quickly. Since we last spoke, I've had the pleasure of attending my first board meeting and my first meeting with the Engineering Council – both were engaging and eye-opening. For example, the board meeting had a very busy agenda, and with only four hours to get through this I had some concerns we may not succeed in discussing all the points to be raised. But we did – in three hours, 59 minutes and 45 seconds. Good going, I hope you would all agree.
It's my pleasure being the President of such a forward-thinking organisation such as CABE. In my first few months I have managed to visit some quality residential projects, including Princes Quay and Jordanhill in Glasgow. Both are the kind of high-quality developments that our industry strives for.
However, I was concerned by a recent Sky TV news segment that showcased some examples of exceptionally poor-quality rented accommodation still present within our industry. It was such a poor standard you couldn't possibly describe it as fit to for humans to live in. Rather than this be reported to the authorities, people are expected to live in these conditions. It is time our industry takes note and strives to refurbish properties to a quality standard rather than just the basics. Having seen this, it is my intention to meet Scottish Housing Secretary Shona Robison and discuss these matters. It is my hope we can use this platform to think outside the box to provide possible solutions to address these issues.
On a more positive note, it is interesting to see how all the countries of the UK are addressing the Covid situation and taking things forward. At CABE, we have the first face-to-face meeting in the Southern Region on 8 September. It is open to all members and professional colleagues, and I urge you all to take this opportunity to engage with your regional committees.
Finally, I would also like to remind many of you that your subscriptions are now due and that your money is invaluable to keeping the Association striving for excellence as a professional body and supporting its members to do the same.
Keep safe and take care of yourselves. 
Stewart McArthur, BSc (Hons) PCABE FCABE
CABE President
Image credit | Sam Kerr