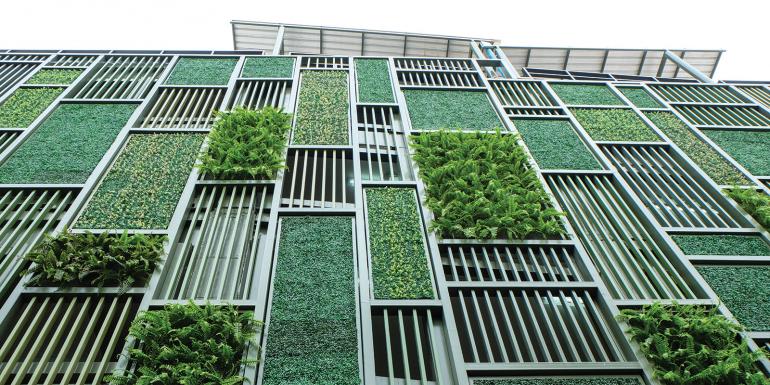 Multi-disciplinary engineering consultancy Cundall has named 2020 the Year of Net Zero. It will work alongside the Royal Institution of Chartered Surveyors (RICS), Royal Institute of British Architects (RIBA), the Chartered Institution of Building Services Engineers (CIBSE), the UK Green Building Council, the Greater London Authority (GLA) and the London Energy Transformation Initiative (LETI) to help unify the industry and define targets for achieving net-zero carbon in both new and existing buildings. They will then lobby to set these targets in legislation, originally planned to showcase at COP26 in Glasgow in November 2020, now postponed until summer 2021.
Simon Wyatt, Sustainability Partner at Cundall, said: "We saw more industry action around sustainability in the second half of 2019 than in the whole preceding decade... Ultimately, achieving net zero is an engineering problem that needs a technical solution, and we are dedicated to helping the industry achieve it."
Cundall is working with the GLA to launch new standards for whole- life carbon for all referable schemes, simultaneously setting out a proposed roadmap and targets for all developments in the next decade. The next step will be to set intensive targets for whole-life and embodied carbon and mandate compulsory reporting for all building projects.
See Cundall's #yearofnetzero campaign, UN's #2030isnow and #decadeofaction campaigns
Image credit | Shutterstock