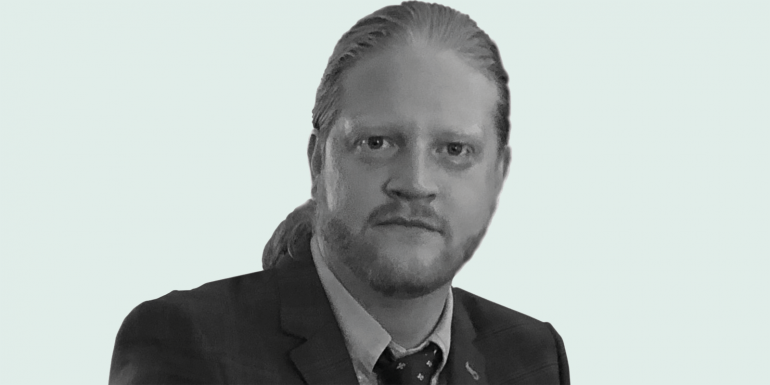 Luke Birkett MCABE Chartered Building Engineer is Managing Director of Future Homes Design and Build
Have you always had an interest in construction/engineering? 
I originally chose to do a three-year bricklaying apprenticeship for Taylor Wimpey Homes as I found I was great at practical tasks and I had always wanted to build my own house later on in life. I quickly learnt that I wanted a career in construction management, so I worked my way up from site manager to project manager, then to contracts manager and construction director for a number of the large national house builders and main contractors, such as Balfour Beatty.
I enjoy the construction process. It is a passion of mine to build houses, and I have started my own company named Future Homes Design and Build. I plan to build homes of the future in appearance and technology that are eco-friendly and environmentally sustainable. I hope it will fall nicely in line with the government's Future Homes Standards legislation, which CABE
has been actively promoting.
How did your dyslexia affect your route into the profession? 
My dyslexia created academic barriers throughout my studies, qualifications and training. But I was determined to progress and learn. As my mind is wired differently, it allows me to think differently, to be very practical and be good at thinking out of the box.
What are the current challenges of your role? 
There are challenges relating to my dyslexia: normally the paperwork, e-mails and filling in documents. It can be exhausting completing them, but I have learnt methods to make them less so. Qualifications and training courses usually contain heavy academic processes and study can also be a challenge, so determination is required.
How does your dyslexia affect how you view and do your job? 
I used to be ashamed of having dyslexia through school and college, as well as in the starting years of my construction management career. I thought people would think I was stupid, or that I was not able to complete normal tasks such as reading and writing, or that I was not able to be trusted in a responsible role such as senior management. I now understand how my difference in thinking and my practical understanding and problem-solving skills are actually a strength. My academic weaknesses were overcome by different learning methods and sheer determination. I'm in a strong position in my construction career because of my experience, knowledge, qualifications and because of my ability to see things differently. 
What advice would you give your 20-year-old self? 
If you work and study hard, you can and will reap the benefits. It is OK to know and understand your weaknesses as well as your strengths. The weaknesses can be worked on, and then energy can be channelled into your strengths. Hard work and determination are a great combination – you'll achieve things you never believed you were able to.