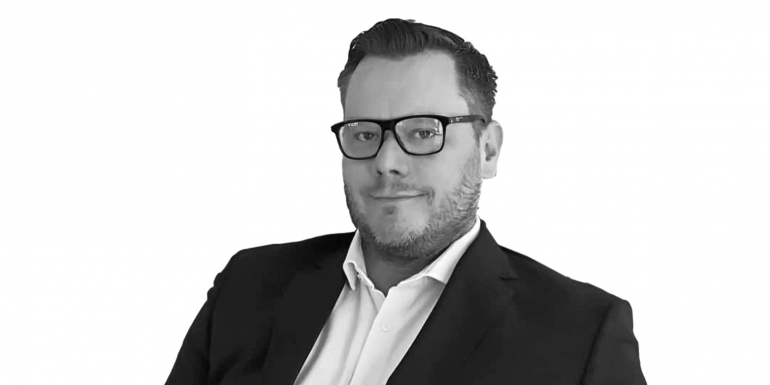 Nick Sunderland MCABE Chartered Building Engineer, Chief Executive for Customized Construction Management Services, based in Malaysia.
Q Have you always had an interest in construction/engineering?
My grandad was a stonemason, my uncle a construction project manager and we built our family home, so I had an interest from an early age.
Q What was your route into the profession? 
I studied Construction Management (full time) at Salford University, there were only three people on the course and after the first year it was abandoned. I carried my completed modules over to a part-time Higher National Certificate course and secured a job as a trainee quantity surveyor with a local company. I graduated with a BSc Honours in Quantity Surveying, by this time (five years in total) I had changed companies to a regional contractor. I went from an assistant surveyor to a project surveyor, running multimillion-pound projects before I had graduated at the age of 23. I benefited from very good mentors and in-house training programmes.
Q What question do you get asked most often?
What is a quantity surveyor?
What do they do? 
Q What inspires you?
Continual professional development – I am a big fan of improving my knowledge. One of the great things about a career in construction is it opens up opportunities to work around the world. I have been lucky enough to work in Canada, the USA, Thailand and, for the past five years, Malaysia.
Q What is the biggest challenge facing the profession, in your opinion?
I could spend hours talking about this subject, so here are just a few:
Badly drafted contracts – clear, concise, unambiguous, properly drafted contracts seem to be a thing of the past. The industry seems to have been diluted with new professions (or at least titles), while old roles and previously fundamental principles and arts have been lost. I believe certain software and the new roles have compounded this. The Asian International Arbitration Centre launched its own suite of contracts a few years ago, so it will be interesting to see if this gains traction in the Malaysian market.
Malaysia continues to use nominated subcontractors, which we perceive causes problems for consultants and employers, often giving the contractor a get-out-of-jail-free card in the event of a dispute.
Interference by the employer is a major issue – people appear to forget the contract they have entered into and just want to do what the boss says. Disputes then arise when contracts overrun and budgets are exceeded.
Disputes – Malaysian companies tend to turn straight to law firms, who then in turn appoint subject matter experts. As a consultancy, we believe we could mitigate or reduce the number of disputes, if consulted before going straight to the lawyers, as often the matters arise in the administration of the contract, which a lot of legal professionals don't have the experience or skillset to deal with. 
Non-payment/late payment of supply chain – this is a major problem throughout the industry and Malaysia is no different. In 2014, the Construction Industry Payment and Adjudication Act came into effect. However, the objective seems to be lost somewhat as legal professionals challenge the awards through the court system rather than adjudicate – "pay now, argue later"!
Dispute Resolution: Mediation Act 2012 (Act 749) – this is an Alternative Dispute Method but is slow on the uptake. As an accredited RICS Evaluative Mediator, I hope to see this method increase within the Malaysian/Asian market.
Q What advice would you give your 20-year-old self?
Only worry about those things that are within your control.