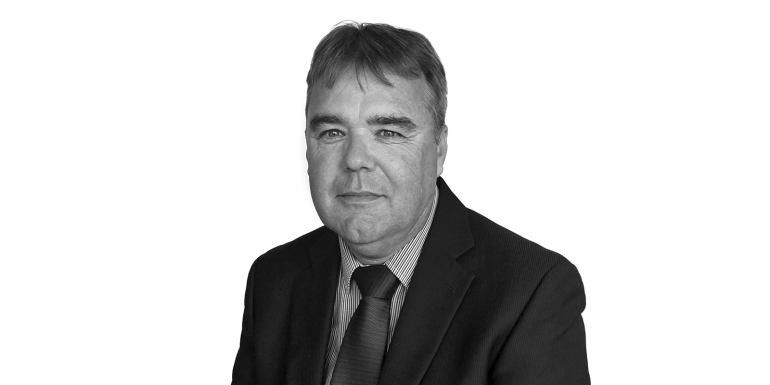 Richard Flynn FCABE CEng CEnv MIEI MCIWEM C.WEM MIEnvSc FIET FIMS (dip. IMS) PEng FIPW Registered Building Surveyor and Certified Site Assessor at Flynn & Shaw
Q Have you always had an interest in the construction industry?
Growing up in working-class Ireland as the eldest of seven children, there were no great choices. I was privileged that my parents could afford to send me to college and attain a third-level qualification. Limerick College of Art, Commerce and Technology was the closest third-level institution to us at that time, and a Certificate in Civil Engineering was appealing for me. Having completed my secondary school education, my main focus was to achieve a good qualification and move on to earning a living.
Q What was your route in?
Having qualified with an NCEA certificate in Civil Engineering, I collaborated with another colleague. Our focus was on engineering and architectural services, which incorporated building design, planning applications and also project management.
We established a very successful practice in mid-west Ireland for many years. In 2004, my focus switched to environmental engineering – more specifically, on-site wastewater treatment systems for residential and commercial projects. I have continued to establish what is very much an expert-based niche market, which incorporates site suitability assessment, design of wastewater treatment systems and certification of installations.
Q What are the current challenges in your role?
Wastewater can present many challenges both directly and indirectly. The environmental impact of untreated or poorly treated wastewater on our rivers, streams and drinking water sources is constant. A lack of proper maintenance and management combined with poor legislative oversight and a lack of infrastructural provision is simply not being addressed. Convincing clients that upgrading their wastewater treatment systems is the proper thing to do is difficult at times.
Q What question do you get asked most often?
"Surely there is a cheaper option than the system specified?"
Q What inspires you in your work?
It always impresses me when I am working with a client that wants to do the job right. There is a great satisfaction in completing an on-site wastewater treatment system installation where I can say, with my hand on my heart: a great job!
Q What's the biggest challenge facing the industry, in your opinion?
Looking at the broader picture, the global challenge that is climate change has to be the greatest. The powers that be seem to be focused on a global solution rather than smaller, more localised steps, of which there are many examples.
Q What advice would you give your 20-year-old self?
Always keep an open mind and listen to experience. Experiential learning is just as important as academic education – and remember, doing is learning.