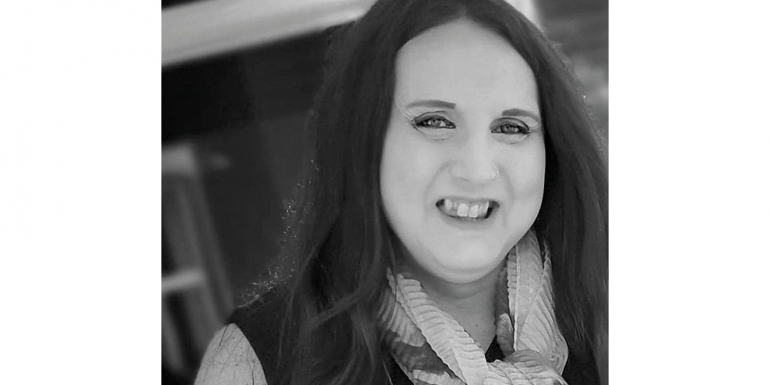 Dr Penny Carey FInstP C.Build E FCABE is the Sustainability Lead at Portakabin Limited.
Q  Have you always had an interest in construction?
Like most children in the 1970s I was an avid Lego builder, but I think I was very much an engineer first. I was always interested in pulling things apart, but then generally failing to put them back together again – especially bikes. Growing up close to Bristol and Bath, I was surrounded by some fabulous architecture and I think that must have seeped into my subconscious. I've always been a keen environmentalist too.
Q  What was your route into the profession? 
I started sixth form at school, but only managed to navigate one year before being advised that it would be in my interest follow a career path directly into employment. This was before I was diagnosed with narcolepsy [a chronic sleep disorder], so I was finding it hard to study. In fact at this point I'd failed my O-Level physics exams twice! However, I did manage to get an apprenticeship with Satchwell Control Systems in electrical engineering. I struggled with my college studies until I was finally diagnosed aged 20, then I was able to complete my studies much more easily with the appropriate medication.
Q  Did you change direction at any point and if so, why?
Six years after I started working, I decided that electrical engineering for a sub-contractor wasn't quite what I wanted. In 1994 I left my home city of Bristol to study for a BSc in Environmental Sciences (Energy & Waste Management with Environmental Chemistry) at Nene College (now the University of Northampton) where I earned a first-class honours degree. I applied to the University of Nottingham for an EPSRC-funded PhD research student position where I spent four years sitting in a wind tunnel studying airflows and tracer gas decays in model buildings. This was followed by two years writing my thesis, mostly part-time because, somewhat crazily, I thought that starting a family, a new job and moving to a different city while trying to write a PhD would be a good idea. I received my PhD in Building Physics in 2005.

Q  Have you experienced any resistance in the industry because of your gender?
I guess I'm lucky to have a relatively unusual understanding of this as a transgender woman. When I look back at my career, I have undoubtedly benefitted from male privilege in my younger years. However, as a teenager in the 1980s and in the construction industry, being gay would have been quite a difficult existence and, of course, transgender people were virtually unheard of. Thankfully, since my transition nine years ago I have been very lucky to have worked either for myself or, as I currently do, for a very supportive company. I'd like to say the industry has changed for the better and in many respects it has. Alas it is also notable working in an engineering office with more than 60 engineers, there are only three female engineers. This is by no means unusual and clearly there are still challenges around getting women into skilled engineering-biased and particularly senior roles within the industry.
Q  What are the current challenges of your role?
An element of my strategic work for Portakabin is looking at innovation in sustainability and also the life-cycle performance of our products. I'm also responsible for developing our approaches and strategies in complying with energy performance regulations both in the UK and throughout Europe. Building performance is going to have to undergo a massive shift in the UK and, while many of the industry have been aware of this for some time, the old approach of just doing enough to comply with the regulations will have to change. This is highlighted by the fact that I am heavily involved in the delivery of the first modular UK NHS building to be designed to both Passivhaus and BREEAM excellent standards; a huge leap forward for the modular industry.
Q  What question do you get asked most often?
Can you make this building comply with Building Regulations/Passivhaus/BREEAM performance specifications (delete as appropriate). To which my normal answer is "absolutely I can, what's your budget?"
Q  What inspires you?
I want to have helped in leaving the world, or at least the performance of our built environment, better able to tackle the issues of climate change for my children. The thought of their future inspires me to improve things as best I can now.
Q  What is the biggest challenge facing the profession, in your opinion?
Age. The vast majority of our industry is not getting any younger and we are struggling as an industry to attract and retain sufficient numbers of skilled people to take the place of those like me, who are heading to the later stages of our careers. When you can earn (hundreds of) thousands just being a social media influencer, you can understand why many young people could be put off studying difficult science subjects and saddling themselves with huge university debts. I'm a big advocate for apprenticeships and we have a successful programme here at Portakabin. I'd like to see many more youngsters benefitting from solid apprenticeships leading to a rewarding career in the industry.
Q  What is your opinion of the Green Recovery idea and is this achievable?
Absolutely this is possible, but it will require massive fiscal investments to improve not only the environmental aspects of sustainability, but also the socio-economic aspects too. We need the recovery to be for everyone. We do need to shift the conversation to efficiency, though. It's not a glamorous topic and not like a big shiny new building or offshore wind farm to get people's interest. However, there is so much more we can do to improve the efficiency of our built environment and bring about the reductions in carbon emissions we need to just to keep climate change at manageable levels. Unfortunately, I'm not sure that this is compatible with the agenda of perpetual economic growth, though I'd be overjoyed to be proven wrong.
Q What advice would you give your 20-year-old self?
It will all turn out alright in the end, don't give up.